Across the UK, four million youngsters will be offered immunisation against the flu this year as part of a new campaign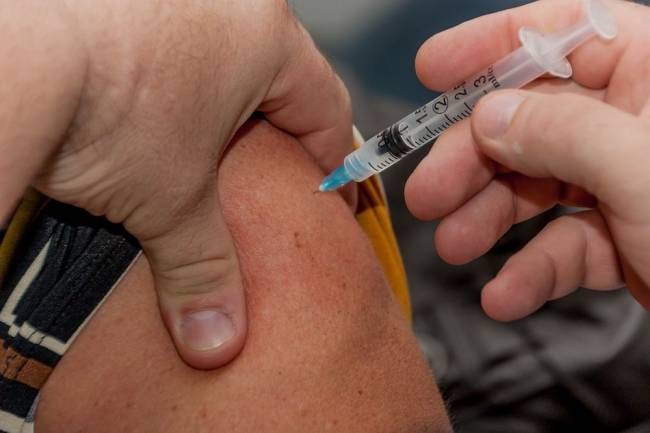 Millions of parents are being urged to protect their kids against the flu, and to encourage that around 600,000 more vaccinations than last year will be available.
The campaign by NHS England and Public Health England, offering four million vaccinations, is being rolled out with this increase in a bid to curb the spread of the illness.
Children aged two to four can get the vaccination from their GP.
Those in school Years 1, 2 and 3 will be offered the free nasal spray vaccination at school.
This is the first time those in Year 3 have been offered the immunisation.
Health officials believe giving a child the nasal spray will safeguard them against the virus, while also helping to protect the wider community.
"Flu can be much more dangerous for children than many parents realise, and when children get flu, they tend to spread it around the whole family," said England's chief medical officer, Professor Dame Sally Davies.
"Every year, thousands of children have flu and it is not uncommon for them to be admitted to hospital.
"The single best way to help protect your children, and the rest of the family, is to get them vaccinated. For most, it is just a quick, easy and painless nasal spray."
Pregnant women, those aged 65 or over, residents of long-stay care homes, health and care workers and people with certain medical conditions are also being encouraged to get the jab.
Professor Paul Cosford, medical director at Public Health England, added: "Vaccination is the best protection we have against flu, which can cause severe illness and even death among those most at-risk.
"This group includes pregnant women, people with a long-term health condition and older people.
"I would encourage everyone who is eligible to get vaccinated to help protect themselves and those around them. It is important to get vaccinated every year. Flu is unpredictable and previous years' vaccinations may not protect you against the types of flu virus circulating this year."