Love them or hate them, 'dad jokes' often define our personality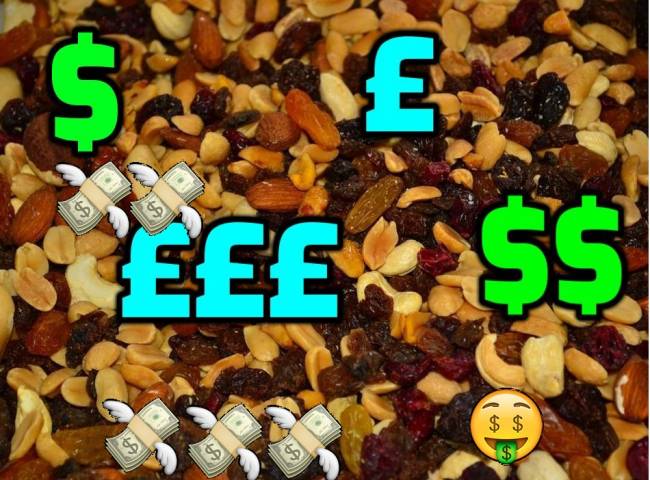 We grew up listening to them, loving them, hating them and being extremely mortified when our father cracked a 'dad joke'.
Yet years later here are, on the other side – embarrassing our kids and offering cringe-worthy one-liners and irrepressible dance moves to the world.
Now, one dad has opened the floodgates for a heated competition after telling a joke so bad it was SO GOOD.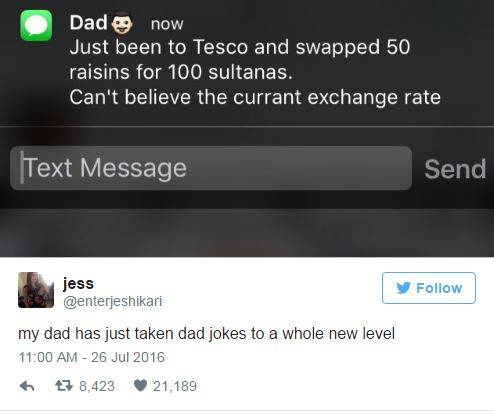 Twitter user Jess tweeted the joke of a text exchange with her father who had finished doing the food shop.
Jess wrote alongside the picture: 'My dad has just taken dad jokes to a whole new level.'
If we didn't make dad jokes would we really be dads?
The tweet has gone viral, receiving more than 7,000 retweets and 20,000 likes.
And it has prompted some other wannabe comedians to get involved…

Think you could do better? Hit us with your best dad joke in the comment section below.