Why is the sky blue? How many stars are there in the sky? Popular questions from your children, but do you know the answers?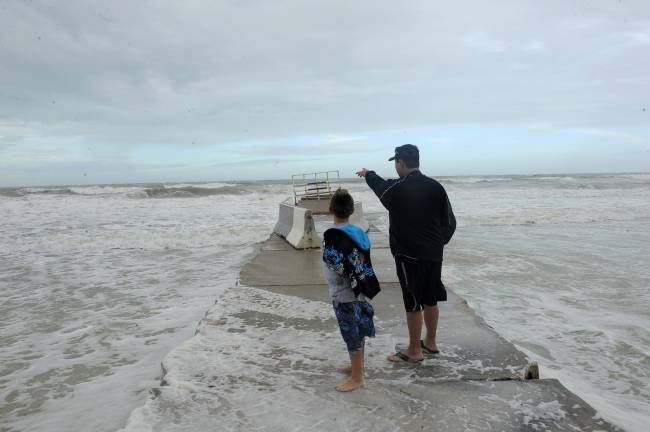 A new poll of over 1,100 parents from across the UK has revealed kids ask up to eight questions a day and mums and dads can only answer half of them.
According to the survey by Read On. Get On.- a coalition of leading charities, teachers, parents and businesses campaigning to get all children reading well – adults find questions about life events such as the arrival of a new brother or sister the most challenging, with nearly half of parents reporting that they find these difficult to answer.
Additionally a quarter of the adults' surveyed were perplexed by their children's science questions.
DJ and mum of two Lauren Laverne says she isn't phased: "I love the questions kids come up with.
"My eldest is fascinated by science – he always wanted to know what the moon is made of, how gravity works (he once had a tantrum when he was about 2 because I wouldn't "switch gravity off"!!).
"My youngest is very imaginative. He always asks "are we alive or is this a dream?" which is really above my paygrade, philosophically speaking…"
In response to some tricky questions, nearly half of parents in the study said that if they don't know the answer they would take the time to look up.
However, over a quarter of parents admitted to being creative with the truth in order to distract them if they are unsure of the answer.
And it's not surprising the questioning gets more frequent during the summer holidays with around 50% of parents respectively saying that boredom and long car journeys are catalysts for their little ones' inquisitiveness.
Whilst potentially trying for parents, this incessant questioning should be an encouraging sign for mums and dads.
The report also suggests that asking lots of 'why?' questions is a key stage in language development which experts say is vital before youngsters enter the classroom.
Speech and Language Therapist Kate Freeman says: "Studies find that if children don't have strong language skills at age five they can get left behind when they start school and struggle with learning to read.
"That's why it's so important for adults to chat with children to help them develop the essential language skills needed to be ready to read when they enter the classroom."