Labour says it will stop the free schools programme if the party gets into power at the next election.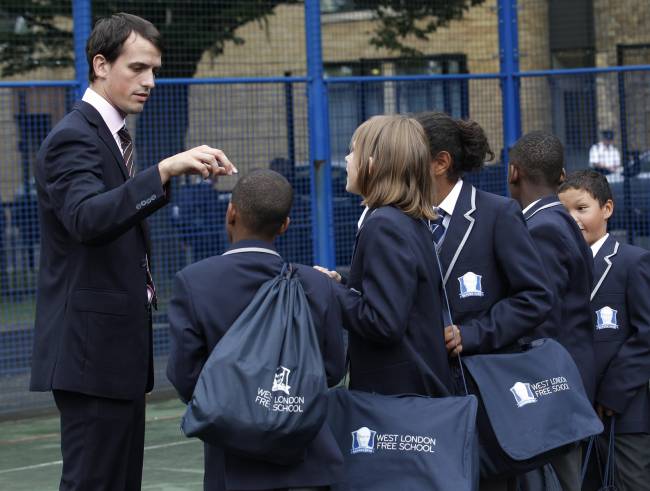 More than 400 free schools have been introduced in Britain since 2010, providing more than 230,000 places for children.
Free schools are often set up by parents, teachers, religious groups and education charities, who are unhappy with the educational choice in their local area.
The Government hoped they would give every mum and dad in the country the choice and security of a 'good' local school, creating more local competition and driving up standards.
But critics accuse them of diverting money away from existing schools and argue that they are biased in favour of middle-class children, missing out the less privileged.
Author and father-of-four Toby Young helped set up the West London Free School, the first to sign a funding agreement with the Government.
Now shadow education secretary Lucy Powell has free schools in her sights and is vowing to make them a thing of the past.
She is unhappy that they are outside local council control despite being funded by the state, and thinks that has to end.
Speaking at the Labour Party Conference in Brighton, Ms Powell said that local authorities should be allowed to intervene in any failing school, even if they are an academy or a free school.
She said: "A good education shouldn't be a privilege – it is every child's right."
"Let me also be clear. There will be no more free schools and academy chains will be made accountable. It's not political heresy to say all this. It is the right thing to do."
Ms Powell insisted that she was making her pledge as not just a politician but also as "someone from a family of teachers and as a mum."