One of Britain's leading female scientists has said that girls should be playing with Lego.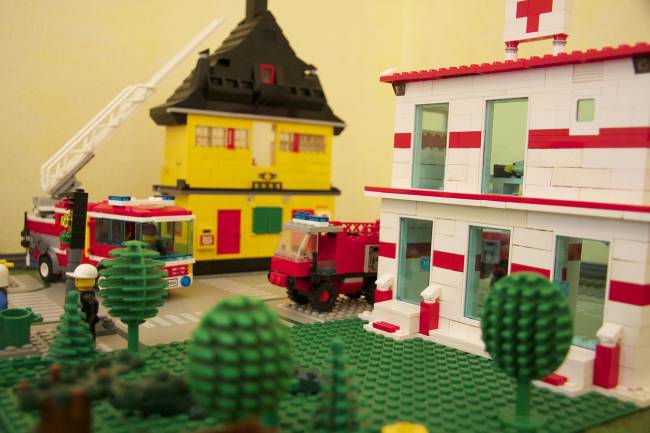 Dame Athene Donald, Professor of Experimental Physics at Cambridge University, claims that the wrong toys are holding them back from developing an interest in science.
Speaking as the new president of the British Science Association (BSA), Dame Athene said: "We need to change the way we think about boys and girls and what's appropriate for them from a very early age.
"Does the choice of toys matter? I believe it does.
"We introduce social constructs by stereotyping what toys boys and girls receive from the earliest age.
"Girls toys are typically liable to lead to passivity – combing the hair of Barbie, for instance – not building, imagining or being creative with Lego or Meccano."
Dame Athene also pointed out that even within her own field of physics there is a lack of girl students, saying they accounted for only about a fifth of all those taking the subject at A level.
A study about two years ago revealed that half of mixed schools in the UK did not send a single girl on to study physics A-level.
She continued: "If teachers, parents, peers and the media give the message to the teenage girl that physics and engineering are subjects for boys and men we should not be surprised."
Her comments come as earlier this week, Britain's most famous particle physicist, Professor Brian Cox, said there are not enough girls considering a career in science.
Gender stereotypes can often be attached to children from a young age.
Parents-to-be often paint the nursery for their unborn child depending on their sex.
In November last year, the mother of 7-year-old Maggie Cole from Shaftesbury took to Twitter to highlight the fact her daughter was not impressed after spotting a sign which referred to a superhero alarm clock as a 'gift for a boy'.
Campaign group Let Toys Be Toys is calling for toy and publishing industries to stop limiting children's interests.
It wants manufacturers to scrap the use of pink and blue boxes which stereotype who the toys should and should not be used by.