Have you mastered the art of understanding what your toddler is saying?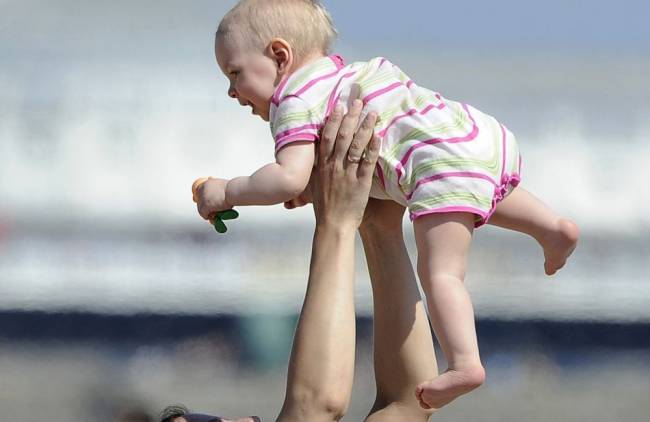 It can prove tricky for parents to get the hang of and to make sure they are responding to the right thing.
A report from the Fair Education Alliance is recommending that nurseries and children's centres give parents lessons in how to talk to their children.
It is in a bid to close the gap in the performance between rich and poor pupils.
Education Secretary Nicky Morgan: "We welcome this report and share the Fair Education Alliance's commitment to continuing to close the gap between disadvantaged pupils and their peers and at the same time raising the bar to ensure all pupils achieve their full potential."
The question is how essential is it for parents to make sure they are baby-talking right?
The report, which brings together 25 organisations involved in campaigning for better education standards, claims the idea is to help parents improve their children's language skills.
You may think you sound silly, but doing the baby-talk thing helps encourage your child's communication skills.
After all, talking is better than not talking.
The report is backed by Alan Milburn, the former MP who now heads the Social Mobility and Child Poverty Commission.
He said: "If Britain is to become a fair society we need to do a lot more to break the link between someone's social background and their chances of doing well in life."
It is important to remember that babies start to understand a few words long before they start to talk themselves.
According to the report, by the time disadvantaged children leave the foundation stage at four they are already 20 per cent behind their more affluent peers in reading and writing attainment
Talking is something youngsters largely learn first-hand from their parents – so lesson's from child care experts or advice might not be such a bad thing?
If there is a lack of communication between father and child or mother and child, it could be the reason your child is not developing as quick as their peers.
First time parents may find baby-talk harder as they have no experience and therefore their confidence can be lower.
Don't be afraid to imitate your baby, baby-talk should be a two-way process.
Speaking with children on a daily basis will encourage them to start looking for objects and following simple instructions like 'no' and 'yes'.
Remember when you don't understand what your baby is saying, do your best to respond in a way you are comfortable with or use advice you have been given.