Ex-England rugby union captain Matt Dawson has shared a series of pictures of his son battling meningitis C.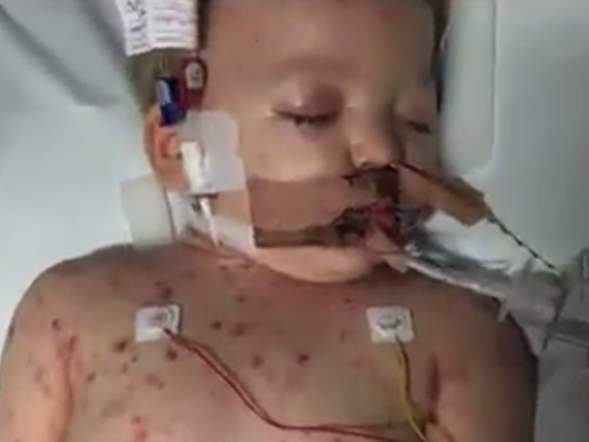 The sports star shared the images on his Twitter account, saying he'd been through "two weeks of hell".
The images show his two-year-old son Sami lying in bed with tubes and wires coming out of his mouth and his chest covered in red marks.
Dawson says he and his wife, Carolin Hauskeller, debated over whether or not to share the pictures, but eventually agreed it was important.
The pictures show his youngest son seriously ill and then gradually getting better until he's seen playing with his brother Alex.
The 43-year-old father-of-two is now urging people to sign a petition calling on the Government to ensure all children are vaccinated for meningitis B.
So far over 450,000 people have added their name to the petition, meaning it will be considered for debate in Parliament.
Since September of last year the vaccine to protect against the B strain of the disease has been available on the NHS but is only available for babies aged 2-5 months old.
Anyone wishing to get an older child vaccinated would have to do so privately, though stocks are low.
Writing on Twitter Dawson also said he is very "lucky" and has praised the "amazing" staff at both Great Ormond Street Hospital and Chelsea and Westminster Hopsital where Sami was admitted to A&E.
He added the hashtag '#vaccinateNOW'.
The petition to vaccinate children aged over 5 months started after the death of two-year-old Faye Burdett from Maidenstone, Kent on Sunday.
Faye had been fighting meningitis B for eleven days before she died.
Her mother Jenny started a social media campaign saying it was a "pain you cannot describe".
Anyone can get meningitis, but babies and young children under five years of age are most at risk.
For help and information visit:
www.nhs.uk