Harry Judd has shared a photo of his baby girl for the first time.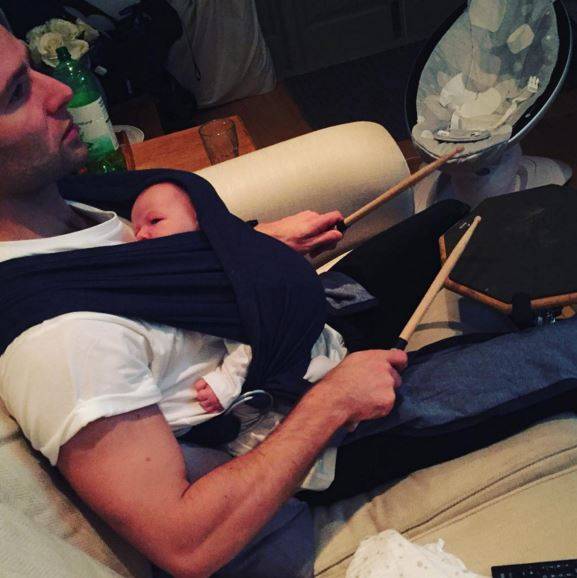 Lola Rose Emma was born to Harry and wife Izzy on January 25th following a course of IVF treatment.
His partner had struggled to fall pregnant due to a condition called polycystic ovary syndrome.
PCOS affects how a womans ovaries work, making ovulation rare or irregular due to an imbalance of hormones.
The couple turned to IVF in a bid to become parents after suffering a miscarriage with their first pregnancy.
Speaking about becoming a dad, Harry told Hello! Magazine: "IVF is just mind blowing and such an amazing thing to give us this family.
"All babies are miracles, but she fought the race.
Naturally, Lola is even more precious to the couple because she is a 'rainbow baby'.
The term is used to describe a baby born after the loss of a previous child.
Speaking about her arrival Harry said: "We think about the miscarriage, but then if that hadn't happened we wouldn't have met Lola.
"I don't look back at that time and think, 'What a shame. I look back at think, 'That's what it was'."
Harry, who is the drummer in British band McFly, also revealed that his newborn recently met McFly bandmate Tom Fletcher's son Buddy who was born on February 16th.
Tom, who is now a father-of-two, took to Twitter after his arrival to say that he was "loving life right now".
The 30-year-old dad also announced that he had a special role during the labour – cutting the umbilical cord.
He shared a heartwarming picture of his little boy's feet.
He captioned the snap: "Can't believe these feet are a week old already. Happy 1st week in the world Buddy!"