From this September parents of all babies in England and Scotland will be able to have their child vaccinated against meningitis B.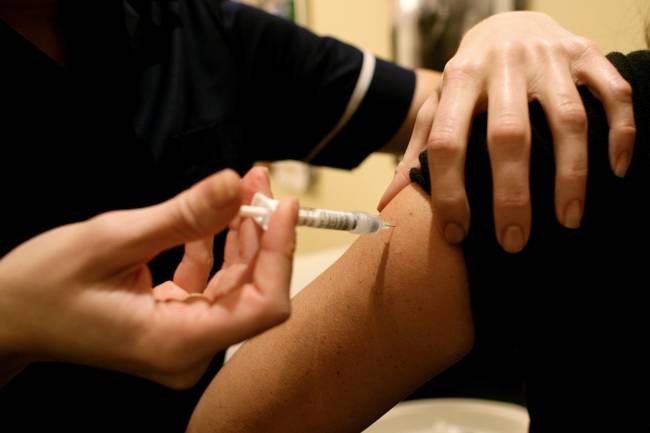 The move by the Department of Health and Scottish Government has been described as "lifesaving".
It means the jabs for the strain of the deadly brain infection can be given to youngsters at the ages of two and four months, with a booster given again when they are a year old.
It is the first national and publicly-funded programme against the deadly infection in the world.
Sue Davie, chief executive of the Meningitis Now charity, said: "We're delighted that yet another milestone in the journey to introduce these vaccines and protect our newborn babies and young people from the devastation meningitis causes has been reached – these measures will start to save lives straight away and for years to come."
Research shows that around 1,200 people, mainly babies and children, get meningitis caused by the meningococcal group B bacteria each year in the UK.
Around one in 10 of those die from the infection.
Meningitis Research Foundation chief executive Christopher Head added: "We are delighted that MenB is to be introduced as Meningitis Research Foundation has been working for many years on a MenB vaccine supporting vital research into its development and testing, and campaigning for its introduction."
From August this year the jab will also be rolled out for teenagers.
Those aged 17 and 18-years-old in the final year of sixth-form and students aged between 19 to 25-years-old starting university this year, will recieve a vaccination against the A, C, W and Y strains of the infection.
Public health minister Jane Ellison said: "I am very proud that we will be able to offer families extra peace of mind with these new vaccination programmes from this summer."
Meningococcal meningitis, which is infection and inflammation of the brain's lining, and meningococcal septicaemia, or blood poisoning, are both infections caused by the meningococcus bacteria.
Both infections can lead to death or severe disability without prompt diagnosis and treatment.
Symptoms include a high fever with cold hands and feet, agitation, confusion, vomiting and headaches.
For more information visit: www.nhs.uk