Only 500,000 people have taken up a marriage tax break that more than 4.1 million people are eligible for, an official report has found.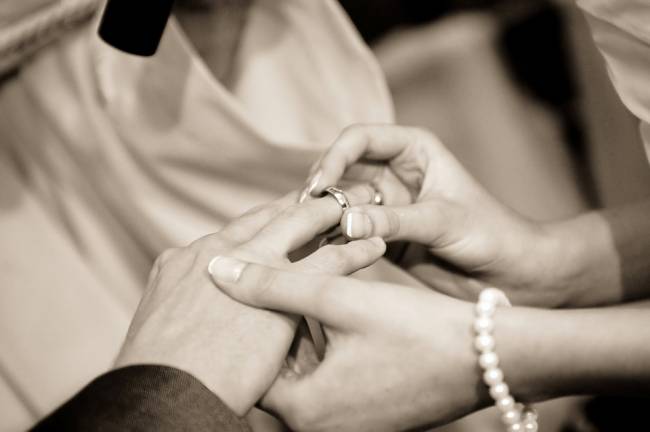 Millions of couples have missed out on a flagship marriage tax break partly because of technical issues at HM Revenue and Customs, an official report says.
More than 4.1million people are eligible for the Marriage Allowance, which can be worth up to £212-a-year, but the Office for Budget Responsibility found just over 500,000 people have taken up the perk.
In a report on the economic and fiscal outlook for the United Kingdom the watchdog said that the Marriage Allowance was costing less than expected "thanks to IT problems for many people trying to claim and a combination of lack of awareness and reluctance to attract the attention of HMRC among other potential recipients."
How does the Marriage Allowance work?
The tax break lets you transfer £1,060 of your Personal Allowance to your civil partner, husband or wife
This can reduce your tax by up to £212
To benefit as a couple, you – as the lower earner – need to have an income of £10,600 or less
Both you and your partner must have been born after 6 April 1935. If you were born before you are eligible for a different perk called the Married Couple's Allowance
The OBR report added: "Take-up of the transferable marriage allowance has been much lower than initially assumed. We have incorporated a take-up rate of 12 per cent for 2015-16 compared with over 70 per cent in the original costing.
"We assume that take-up eventually rises to around 50 per cent by the end of the forecast period. Lower take-up is likely to reflect issues with HMRC's IT systems, a lack of awareness of the allowance (e.g. reflecting limited initial advertising) and possibly a reluctance by those eligible to engage with HMRC.
"The lower take-up rate has boosted receipts by £0.4 billion in 2015-16. The improvement in receipts is smaller in future years, because taxpayers will be able to claim for previous years as take-up increases…"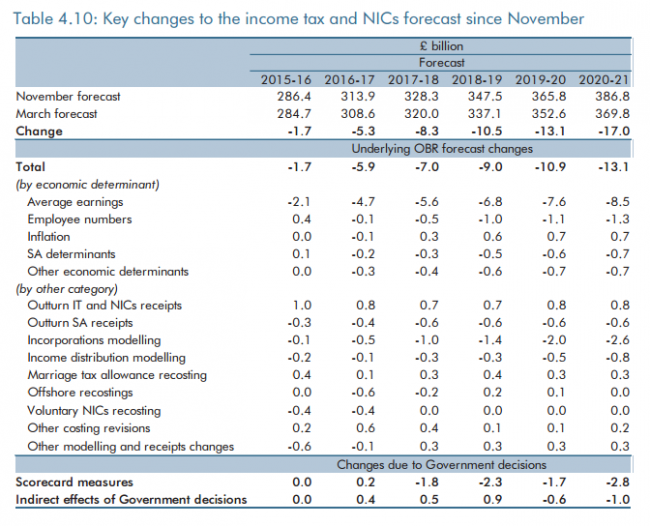 For the 2016/17 tax year the Personal Allowance for most people will be £11,000, the transferable marriage allowance will be £1,100 and the tax benefit will be £220, according moneysavingexpert.com.
The Marriage Allowance, which was introduced by David Cameron in the 2013 Autumn statement, is designed to encourage one parent to say at home with their children while the other works. The policy can also be beneficial for pensioners on modest incomes.
To find out more and apply for the Marriage Allowance click here.