Foster's, Carlsberg and Guinness – not brands all 10-year-olds should be familiar with.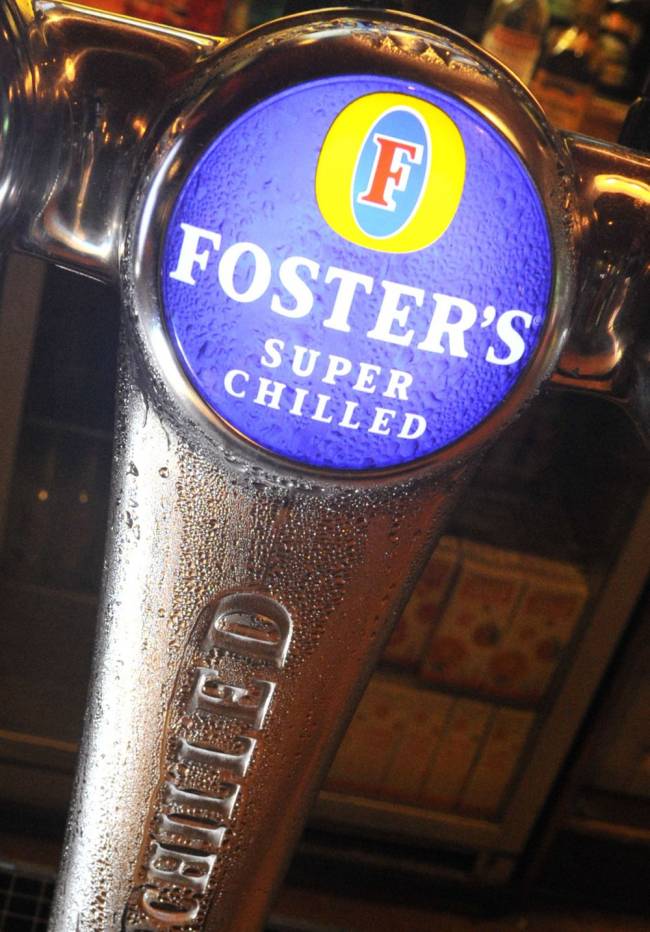 But a survey by Alcohol Concern has found that more children know the beer brand 'Foster's' than certain makes of biscuits and crisps.
More than three quarters of the 837 primary school children in England and Scotland surveyed by the charity recognised characters from the Foster's adverts.
They found that just over half recognised Bobby the Dog from the Coca-Cola ad.
The leading national charity on alcohol believes children as young as 10 are becoming "highly familiar" with drinks brands.
Tom Smith, from the charity said: "This research shows just how many of our children are being exposed to alcohol marketing, with an even bigger impact being made on those children with an interest in sport."
"Children get bombarded with pro-drinking messages, when they turn on the TV, go to the cinema or walk down the road, and the existing codes are failing to protect them".
Alcohol Concern is calling on the Government to make sure tighter regulations on alcohol advertising are implemented.
They believe that not restricting the advertising of certain brands is leading to more young people starting to drink from an early age.
Professor Gerard Hastings, founder of the Institute of Social Marketing at the University of Stirling said: "As the 6 Nations rugby kicks off with Guinness as its 'official beer', thousands of children across the UK will once again see alcohol associated with a major sporting event."
On average, UK children have their first alcoholic drink at 13 and, by just over 14, hundreds have been drunk for the first time.
According to a survey of 15 and 16-year-olds by the Drinkaware Trust, half of all 11 to 15-year-olds have already tried at least one alcoholic drink with their friends.
Remember parents' drinking habits are an important factor in the way children experience alcohol.
For more advice on how to speak to children about alcohol visit: www.familylives.org.uk