A new study revealed that seven out of ten mums-to-be feel 'frumpy' during pregnancy. That's a lot of mums. Researchers who polled 1,000 mothers who have had children in the last 12 years found one in four also felt 'unsexy' or 'shapeless' while expecting. Knowing what to wear for an ever-changing body shape was a challenge for an overwhelming 85 percent of mums-to-be…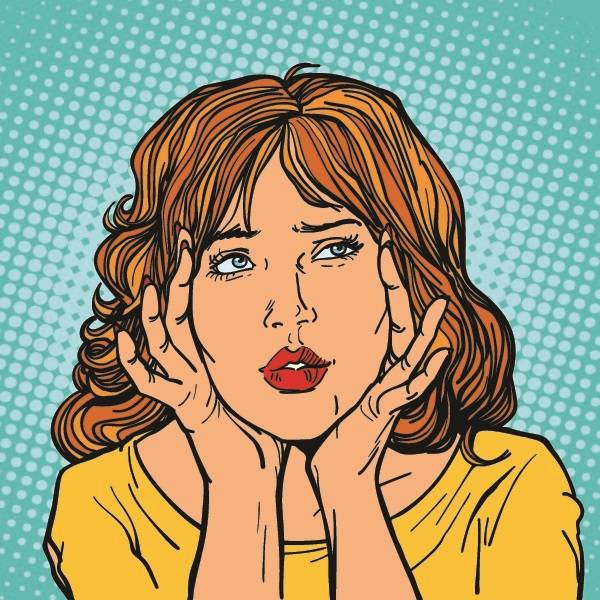 More than one third can remember the feelings of panic when finding out they had to attend a wedding or night out with friends – as they had nothing in the wardrobe to wear.
This is me so bad ? I lay in bed for a good twenty minutes crying about it too. #PregnancyProblems pic.twitter.com/B2dqzYEj4H

— Kitty✨ (@Dianaa_kitty) April 9, 2018
CH-CH-CH-CHAAANGE
As changes go, they don't come much bigger than pregnancy, and everybody deals with change in different ways. In the first of pregnancy, hormonal changes and physical symptoms such as morning sickness can make your partner feel rough. When you're already feeling rough it doesn't take a lot to make you feel more… rough, so be sure to help her navigate through the stages of the pregnancy where body image confidence starts to dictate how she is feeling about herself. The study found that many women spent the entire nine months clothed in baggy tops and bottoms – just a fifth stuck to a wardrobe of complementary maternity clothes. And not that there's anything wrong with baggy clothes if they make her feel comfy – but a, "you look great", could go a long way when she does wear the figure-hugging tee-shirt or dress. Pregnancy: Her Emotional Rollercoaster
TOP STYLE TIPS FOR PREGNANCY
From navigating the hustle and bustle of a comfortable amount of layers to her feeling confident in exposing the shape of her whole body whilst out and about, you can actually help her tackle that "frumpy" feeling head-on. How? Some of these pregnancy style tips might help…
Pregnancy fashion tips by stylist Aimee Croysdill
The study also found during pregnancy, four in 10 women will buy clothing several sizes too large, in the expectation, they'll grow into them, rather than fashionable garments which were tailored to their pregnant body.
Sadly 24 percent of women admitted the clothes they wore during their pregnancy closely resembled a tent, while the same percentage made their way through the nine months in an unflattering pair of tracksuit bottoms.