The F1 heiress said her and husband Jay agree on attachment parenting, while also joking that men are "big babies" themselves…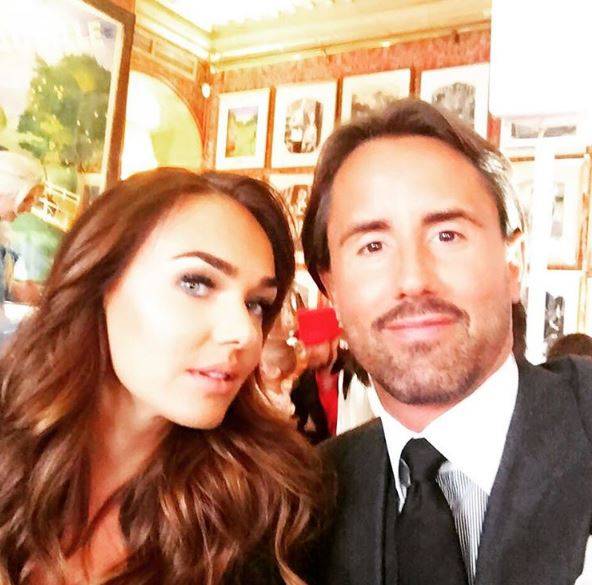 Tamara Ecclestone has defended her choice to let her daughter Sophia share her martial bed with husband Jay Rutland.
The 31-year-old appeared on Loose Women to talk attachment parenting, breastfeeding and marriage.
The model and socialite told ITV's panel that the night-time practice is something her and husband both want to do as their two-year-old won't be young forever.
She said: "In the beginning he wasn't too sure about it but now he can't imagine her not being in the bed with us.
"He [Jay] rolls over and gives her a cuddle. It won't be forever so we want to make the most of it while we can. We have the rest of our lives together."
Tell us in the comment section: Would you share your bed with your wife and child?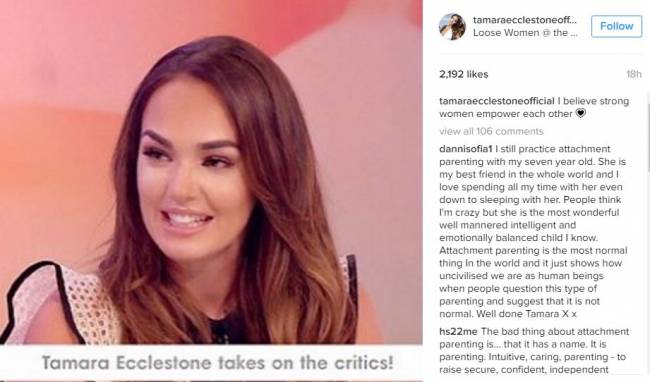 The panel, made up of Coleen Nolan, Sherrie Howson, Vicky Pattison and Janet Street-Porter, questioned if the sleeping arrangements could mean the businessman might feel neglected…
Tamara replied: "He never feels pushed out…Men are big babies, they need attention so I do make time for him."
The daughter of billionaire Bernie Ecclestone, added that when the couple have date nights they usually "stay at home and turn the baby monitor on."
"We'll order a takeaway or whatever."
Colen Nolan responded asking: 'It's an obsession isn't it?'
Tamara hit back that it is, "a healthy obsession though."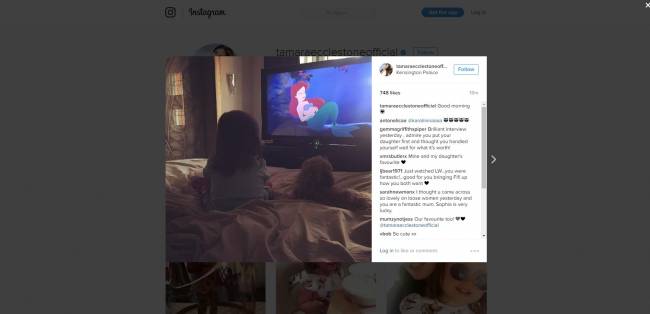 The TV personality caused a storm on social media when she posted a picture of herself breastfeeding her toddler.
Tamara also told the panel she has no plans to stop breastfeeding any time soon: "I've had so much criticism from people about me breastfeeding my daughter, I am just following my instinct. She is such a happy girl and she is doing so well in life.
"When she is ready, when she doesn't want it anymore then I'll be done but up until then I am not going to take it away from her."