A Government minister has warned many families are set to be "disappointed" when their children are rejected by the school of their choice, due to a shortage of primary places
Parents are set for disappointment this National Offer Day, a Government minister has warned.
Priti Patel, the employment minister, has said it was "deeply regrettable" that families in England would be hit by a shortage of primary school places.
Hundreds of thousands of four and five-year-olds will learn which primary school they will be attending from September.
Ms Patel, a Brexit supporter, has blamed uncontrolled migration for putting "unsustainable pressure" on public services.
She has claimed the issue will only get worse for parents and children as more countries became members of the European Union.
"Education is one of the most important things that Government delivers, and it's deeply regrettable that so many families with young children are set to be disappointed today.
"The truth is that for as long as we remain a member of the EU we are completely unable to control the numbers of people coming to this country – and with another five countries in the pipeline to join the EU the problem is set to get even worse."
A Whitehall source has said: "There's no evidence that migration is the key driver of demand for primary school places."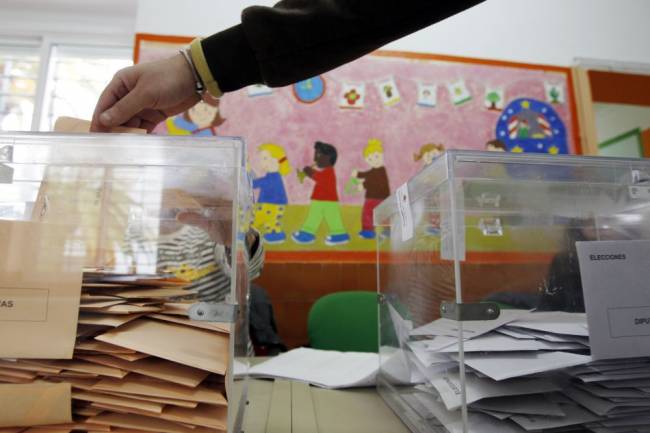 Unions and town hall leaders have warned Government reforms, that mean all schools will convert to academies, will fuel the shortage in school places.
Councils will not have the power to force schools to expand in the future, even where there is demand and capacity, the Local Government Association (LGA) said.
It has warned that an additional 336,000 primary school places would be needed by 2024.
Lucy Powell, shadow education secretary, said: "This Government's broken school places system means that children are being crammed into ever larger class sizes and many schools are already at or over capacity."
The Government has spent £5 billion creating places between 2011 and 2015, the Department for Education said.
The department added that 95.9% of parents received an offer at one of their top three preferred primary schools last year.
"Despite rising pupil numbers, at primary, the number of pupils in excess of their school's capacity has fallen by a quarter since 2010, and average class sizes have seen little change," a spokesman said.
"Of course there is more to do – that's why this Government has already committed to invest a further £7 billion to support councils in delivering school places, which along with our investment in 500 new free schools we expect to deliver 600,000 new places by 2021.
"It is simply not true to suggest councils cannot commission new schools – where councils identify that a new school is needed in their area they are required to run a competition to identify strong providers for a new free school."