Ok, so traditional Easter events are off this year what with the whole county being in lockdown…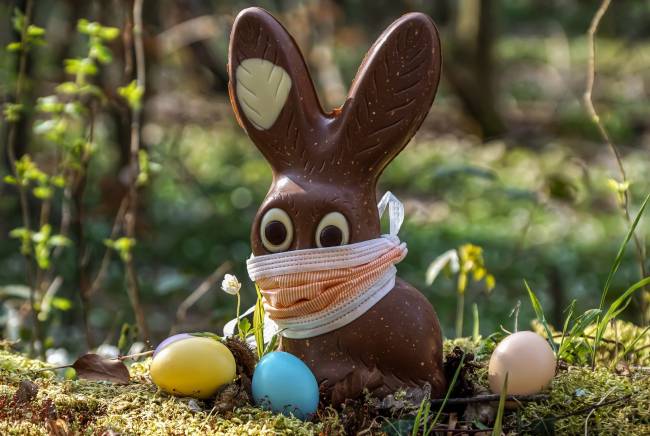 The scrum for eggs at our local castle is out, Churches doors remain resolutely shut and all historic house Easter egg trails are (imho fortunately) cancelled. It is still Easter though, so here are TEN things I need to organise before the big day…
Decorate the front door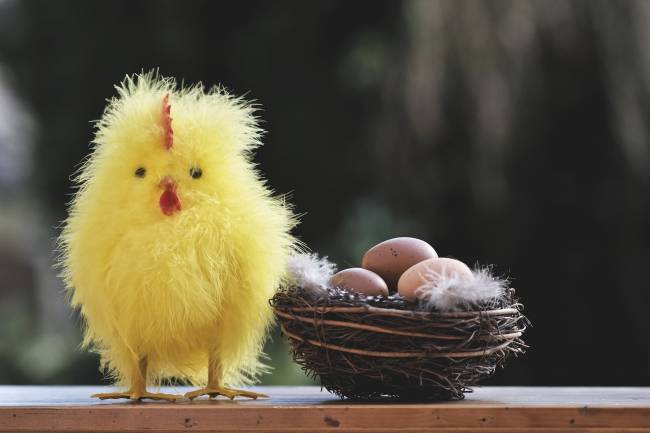 We have done this a few years in a row now, bunnies, eggs, bunting, fairy lights. Why should Halloween have all the fun. Our street has probably previously thought we are a little crazy but maybe this year we can persuade some others to join in the fun?
Food Dye Eggs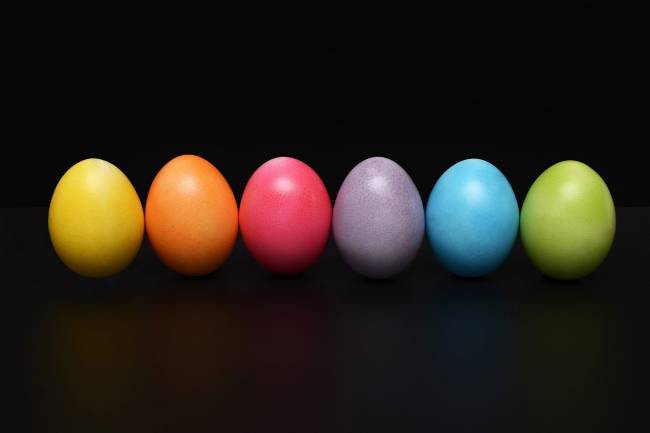 This is bound to get a laugh from even the most difficult to please kid… especially as I am fairly sure I only have green food dye in my cupboard… follow great instructions here https://www.thekitchn.com/how-to-dye-easter-eggs-with-food-coloring-254933
Twiggy Trees
I had literally never heard of this tradition before a Welsh friend looked at me weirdly when she came to our house last Easter.
For the uninitiated it is a normally white twig, in your Christmas Tree stand or a vase, covered in eggs or feathers. Well apparently,(after a little research) it is not a Welsh tradition at all but German (they are well known for their seasonal decoration of shrubs) . Ostereierbaum is an old tradition so if you have some spare plastic eggs and ribbon and perhaps a tree somewhere on your street maybe everyone could pop an egg on and challenge Saalfelder Ostereierbaum, an apple tree in the garden of Volker Kraft in Saalfeld, Thuringia who one year managed to hang 10.000 eggs on its branches.
Easter Cake or Biscuits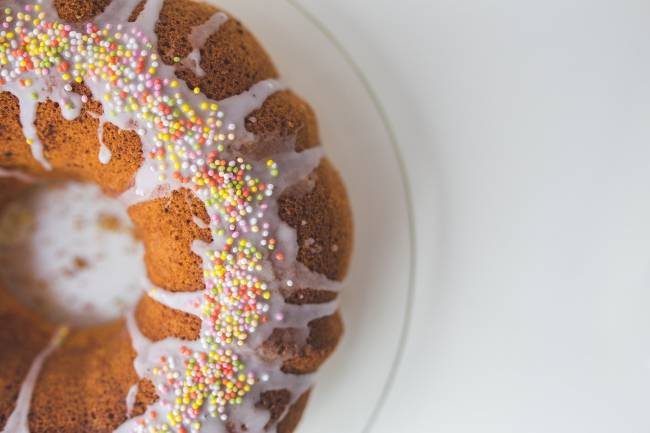 If you can get any flour then bake! At Easter my mum used to cook us a lemon and yoghurt cake, which we would eat with cheese! I am not saying this is right but it is true… from memory the recipe was something like this one – https://www.foodheavenmag.com/lemon-and-yoghurt-cake/
Daddy Dress Up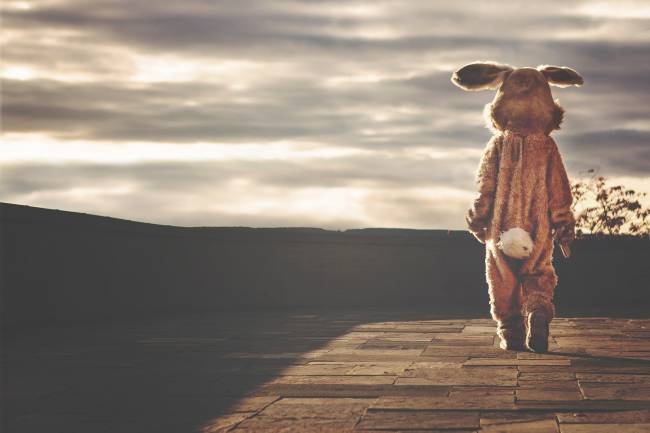 The Easter Bunny really ought to pay a visit… so strap on your bunny ears and hop to it…
Leave a carrot out
Just like a sherry and mince pies at Christmas for Santa, why not pop out a carrot at bedtime and see if the Easter Bunny will trade it for a chocolate egg?
A Treasure Hunt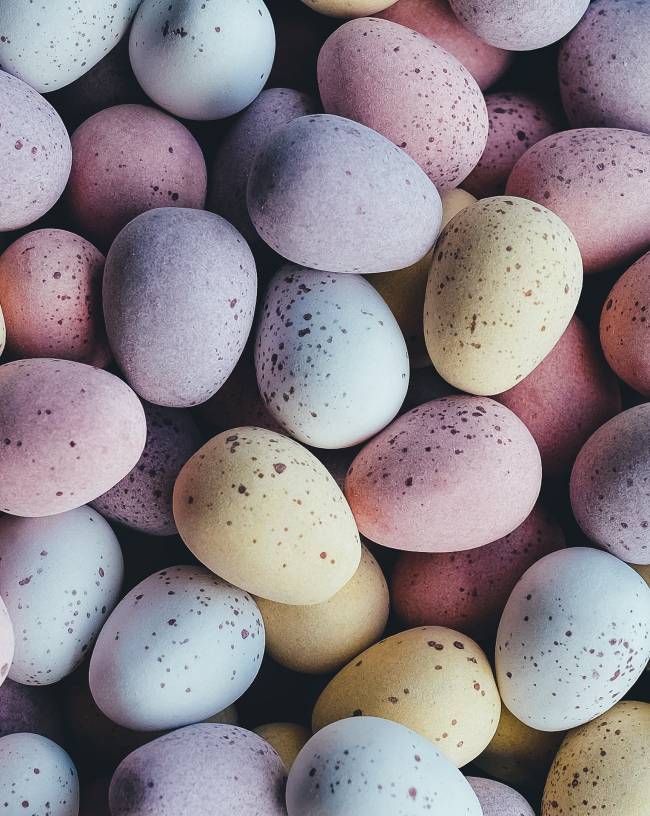 If we can't go out for fun, bring the fun inside and set some tough clues to keep the kids active as they hunt out their treasure (eggs).
Egg Rolling

Well clearly you don't want smashed eggs inside, but how about hard boiling some real ones, painting them and rolling them down the stairs. Then once you are done you can eat them for breakfast on toast! If you want to make it more challenging, tape out on the floor a target with an outer ring, an inner ring and a bulls eye. Whoever gets their egg closest to the bullseye gets the biggest egg.
Church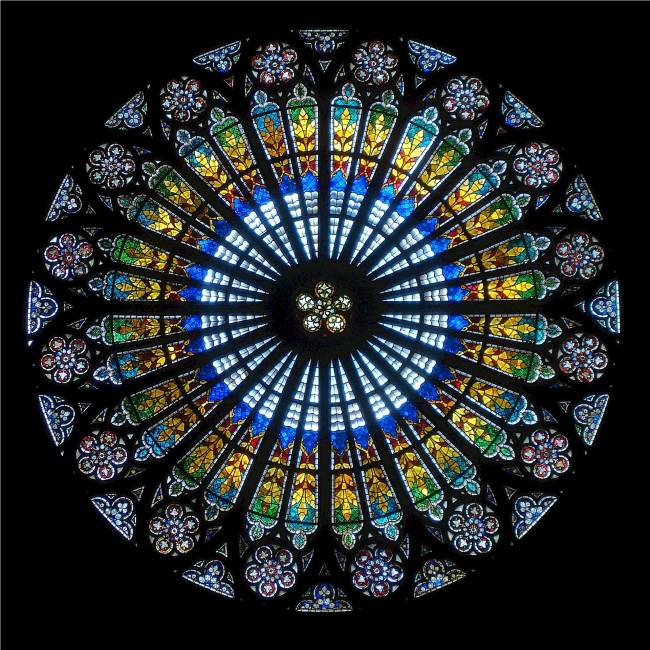 If you are religious there will be streamed services, why not take yourself into the garden if you have one and tune in.
Make an Easter Bonnet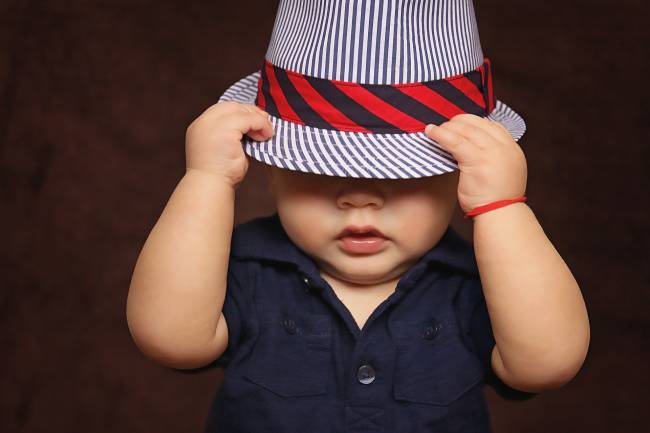 Ok, so no one is going to see me wear it except on my prescribed hour of exercise on Easter Sunday, but hell why not. Grab any hat and raid the toy box for a theme and tape, stitch, tie it all together into a wonderful sartorial confection. If you do do this please send me a picture!
Even if you can't be with your kids in person maybe you can work with the resident parent to set some of these ideas in motion to help your kids have a very happy Easter. Enjoy!