A campaign is being launched to provide parents with more advice and support on how to respond if their child is caught sending inappropriate text messages and images.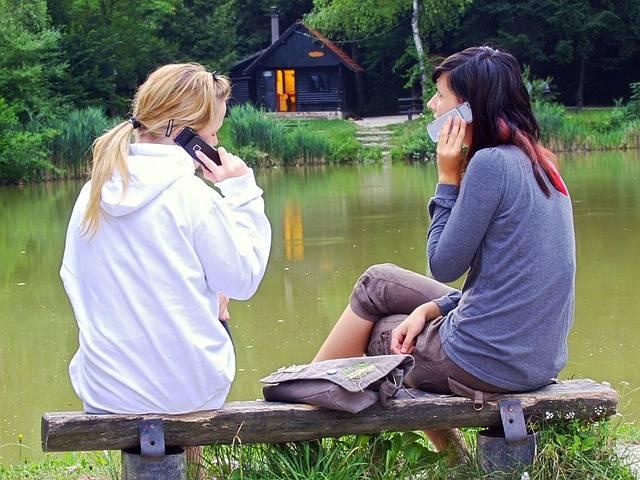 The National Crime Agency (NCA), says its child protection officers are investigating one case every day.
The NCA's centre for tackling abuse, Ceop (Child Exploitation and Online Protection) Command, says that the practice is leaving more young people vulnerable to exploitation.
Head of safeguarding Zoe Hilton said: "With smartphones and tablets, and new apps emerging all the time, this behaviour is becoming quite normal for teenagers. But it can be alarming for mum and dad, who might not know how to help when things go wrong.
"We want to help parents and carers talk to their children about how to minimise the risks, and to make sure the right support is there if things do go wrong."
The campaign aims to inform parents of the dangers and help them to find the right ways of approaching and handling the subject.
Research carried out by the University of Edinburgh found that in some instances, youngsters were targeted by strangers who then attempted to blackmail them over photos they had been tricked into taking.
Ms Hilton added: "Something that has started out as relatively innocent or normal for the young people involved has unfortunately turned into something that is quite nasty and needs intervention in order to safeguard and protect the child.
"Some of the worst examples are children sharing images of themselves and making themselves very vulnerable.
"That image gets into the wrong hands or that image is used to blackmail the child for further images.
"The images get into the hands of someone who then uses it to exploit the child or seek to harm or disadvantage the child in some way."
Ceop says reports of abuse are made to them by children, parents and teachers and that it deals with cases involving both boys and girls, aged 13 or above.
Justine Roberts, chief executive of parenting website Mumsnet, said: "No parent wants their child to be exploited, hurt or bullied online, but some adults can feel a bit bewildered by the many different apps, sites and platforms, and by web-based scenarios that just didn't occur when they were growing up.
"More hard information for both kids and parents, such as that being provided by Ceop, is always welcome as families negotiate the possibilities and pitfalls of new tech."
One key starting point for parents is to remind their children that no matter how much they think they can trust certain friends, boyfriends and girlfriends, sending an inappropriate image could come back to haunt them in the future.
Last year, reports emerged of children being warned they could face prosecution in the criminal courts for sharing graphic pictures over the internet.
Nottinghamshire Police sent letters to schools explaining the legal ramifications of sexting and that teens can receive police cautions, or end up on the sex offenders register.
For more information visit: www.thinkuknow.co.uk