More children are getting the help of a private tutor.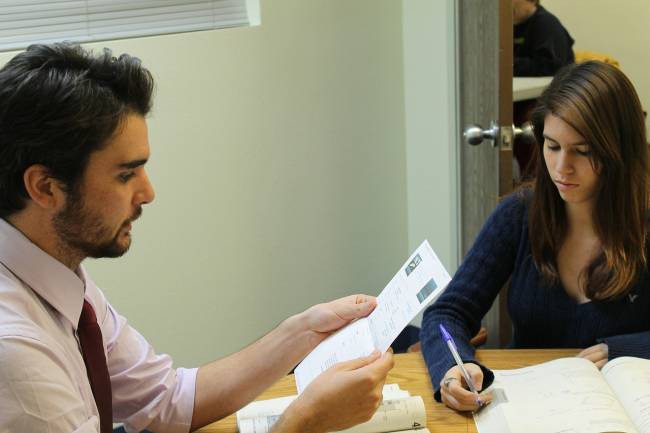 According to a study by the Sutton Trust the number mums and dads opting to pay for extra help at home has increased by more than a third in the last decade.
A poll of almost 2,500 11 to 16-year-olds revealed that 25 per cent received private tuition at some point, compared to 18 per cent in 2005.
The charity is calling on the Government to look further into means-testing state funding for private tuition.
It wants to see a voucher system introduced as part of the pupil premium through which lower income families could purchase additional educational support.
It believes this could help to ensure that poorer youngsters are not missing out.
Sir Peter Lampl, Chairman of the trust said: "Our polling shows that private tuition has become much more common in London over the last year and more common across the whole country over the past decade.
"The fact that it's predominantly used to help children to do well in a specific test or exam means that those who can afford it are able to give their children a significant advantage over those that cannot.
"If we are serious about social mobility, we need to make sure that the academic playing field is levelled outside of the school gate by the state providing funding for private tuition on a means-tested basis."
The typical cost of a private tutor is now £23 an hour, rising to £29 for tutoring in London, according to the private tutoring website, Tutorfair.
More than half of the youngsters questioned in the survey said that the main reason for extra tutoring was to help them through a specific test or exam.
Around 50 per cent had private or home tuition to help them with school work in general.
This has increased from 41 per cent in 2010.
The Sutton Trust and the Education Endowment Foundation say that one-on-one tuition can boost learning by five additional months.
Meanwhile, parents who are concerned about their child's GCSE grades might want to consider limiting his or her screen time.
Research by Cambridge University found that an extra hour a day in front of the television or playing computer games can reduce GCSE grades.
Scientists tracked the process of over 800 students between the ages of 14 and 16 during 2005 to 2007.
They found those spending an extra hour a day in front of screens saw a fall in GCSE results equivalent to two grades overall.
Lead researcher Dr Kirsten Corder, from Cambridge University, said: "I certainly wouldn't recommend banning television. But if teenagers or parents are concerned about GCSE results, one thing might be to look at the amount of TV viewing that they're doing and maybe just try to be sensible about it."
For help and advice visit: www.educationendowmentfoundation.org.uk