It seems there are still concerns surrounding the culture of fathers taking time off after the birth of their child.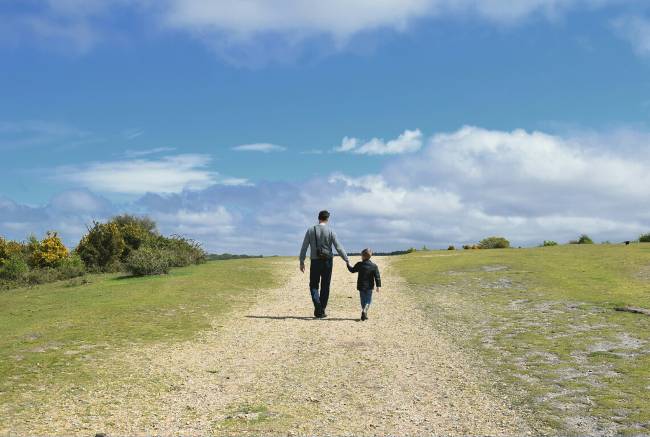 Research involving 79 firms, employing almost a million workers, has found that only around 2 per cent of dads are taking up the option.
The Working Families charity said two thirds of employers were planning to review the policy this year.
Chief executive Sarah Jackson said: "We're further than we should be from equality between men and women at work but this could be the beginnings of the culture change we need to empower and enable families to share care.
"These results show that employers are committed to playing their part to make shared parental leave a real option for new families.
"The scheme would help even more families if fathers could take this leave from their first day in a new job, just like mothers can."
Traditionally, it has only been an option for a mother to take paid time off work to look after a newborn.
But new government guidelines introduced in April last year allow mums and dads to share up to 50 weeks of leave and up to 37 weeks of parental leave pay.
It means parents can take leave in their child's first year at different times, or double up by taking leave at the same time.
Ms Jackson added: "Employers told us that some new mothers aren't sure about giving up some of their maternity leave, which is why we need a proper period of paid time off, especially for fathers."
Last May more than 87 per cent of dads surveyed said that they were worried about bringing up the subject with their bosses.
Figures from the study, carried out by law specialists Slater and Gordon, found that 31 per cent believe that their manager would not be understanding, while 20 per cent thought their colleagues would make fun of them.
New regulations on shared paternity pay came into force in April last year allowing mums and dads whose babies were born on or after 5 April 2015 to share their leave allowance.
For more information on shared paternity leave: www.gov.uk