It seems that while some parents can't wait for their children to fly the nest many go on to worry about how their kids live their lives.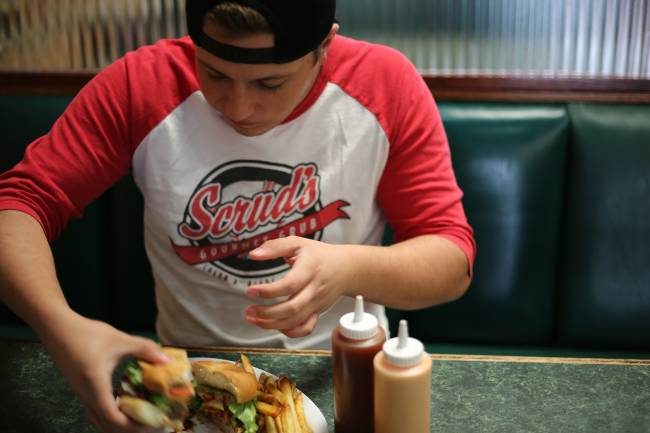 A survey of 2,000 mums and dads found that a third believed their children would spend most of their money on fast food while at university.
Two out of five said they would not trust them to cook a meal from scratch.
The findings were contained in research carried out on behalf of food firm Linda McCartney's.
Clinical psychologist Nihara Krause said: "The survey confirms the concerns both older teenagers and parents have about eating a balanced diet at universities.
"Strategies to promote eating well should start early in university life, including making meals and eating with friends, helping students replicate home cooking."
Research carried out in 2012 found that parents who want their children to eat more fruit and vegetables should give them an apron and let them cook.
Cooking classes aimed at both school pupils and adults were said to have a positive impact on eating habits, with children saying they ate more fruit and veg following the session.
According to the World Obesity Forum, more than 36 million Britons will be overweight or obese within the next decade thanks to the rise of snacking around the clock.
It means that up to three quarters of the adult population in this country will be too heavy by 2025.
Students can often find fending for themselves a big challenge when they head to university and move away from home.
It is important for teenagers to be aware of the benefits of eating health meals.
Here are some tips for encouraging a healthy lifestyle:
* Eat a good breakfast.
* Snack on healthy foods such as rice cakes and fruit.
* Limit sugar intake – use a sweetener instead of sugar in tea and coffee.
* Drink lots of water – it is recommended to drink at least eight glasses a day.