New research has found that mums and dads are becoming increasingly fed up with traditional kids' menus and are demanding more food options.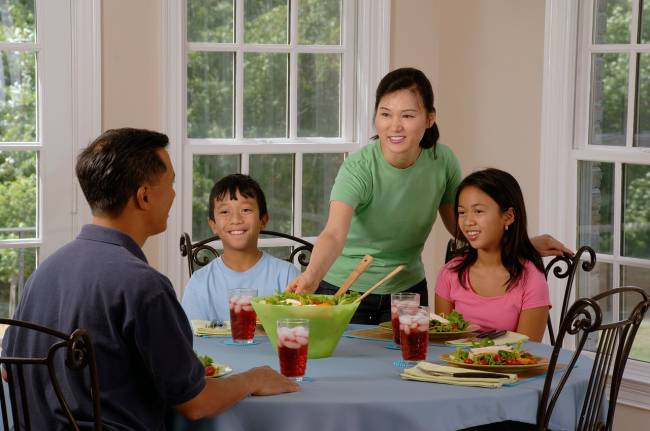 A study by Bookatable.co.uk has found that 78 per cent of parents believe there are a lack of choices offered to their children at restaurants.
They also highlighted the same unhealthy meals like chicken nuggets and pizza continue to appear on most children's menus.
Almost 60 per cent of British parents said they think the food offered to kids in restaurants is unhealthy, dull and needs to be re-imagined.
While over half did say they believed restaurant food for children has improved over the years, many said the food industry still has some way to go when it comes to making the restaurant experience 'inclusive' to children.
70 per cent of parents who were surveyed also said that restaurants should encourage youngsters to try new ingredients and healthier foods.
69 per cent said they felt restaurants put all of their focus into creating enticing adult menus with less effort put into their children's food offering
Joe Steele, CEO of Bookatable.co.uk said: "There is no doubt that improvements need to be made to children's diets across the country – whether that is in or outside the home.
"Our research shows that children are genuinely open to trying more food types – and their parents want to see more expansive, interesting menus on offer for their children.
The online booking service partnered with Marcus Wareing's latest London restaurant Tredwell's.
They have created a special Kids Tasting Menu aiming to expand the palates of little ones with grown-up flavours.
It has even been put to the test by a team of junior reviewers aged 2 – 11 years who tried the dishes and gave their thumbs up.
According to researchers, the results proved that although children are wary of new flavours, they are open to eating more adventurous and 'grown-up' dishes when presented in the right way.
Many parents struggle every day to make sure their children are eating healthy wholesome foods – many will have practised how to disguise certain foods amongst others they may like.
According to research by the NHS, children who stay a healthy weight tend to be fitter, healthier, better able to learn, and more self-confident.
They're also much less likely to have health problems in later life.
In May this year, the World Health Organisation said that 73 per cent of men and 63 per cent of women in the UK are expected to be overweight or obese by 2030.