Are you constantly trying to get your children to try new foods?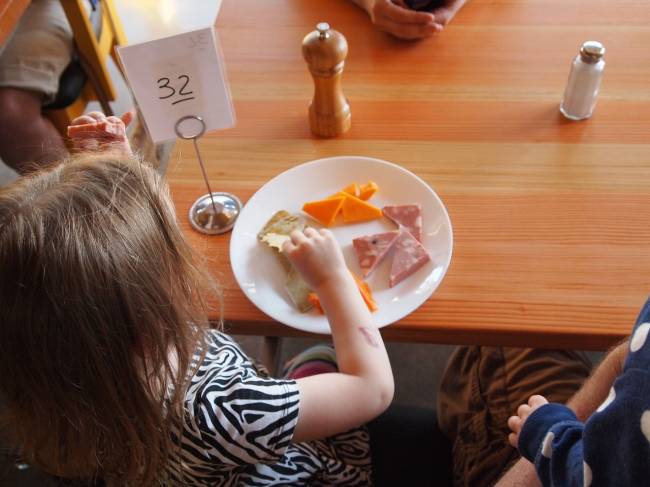 According to new findings, children may be fussy eaters if their mums and dads suffer from anxiety or depression.
Dutch researchers have studied 4,700 children who were born between 2002 and 2006 and their mothers and fathers.
They found that youngsters may have a heightened risk of becoming a picky eater if either of their parents show signs of these "internalising problems".
Almost a third of youngsters consistently refuse to eat certain foods, with many parents struggling to find ways of tackling the issue.
Expert have also attributed the problem to children having weight and behavioural issues.
The survey involved mums and dads completing questionnaires to assess their levels of anxiety and depression mid-pregnancy and again when their child was three years old.
It found that by the age of three, 30 per cent of children were deemed to be fussy eaters.
Researchers found that fathers' anxiety in the preschool period, but not during the antenatal period, was also related to fussy eating in their child.
Meanwhile depressive symptoms in both parents during pregnancy and three years later were also linked to fussy eating in children, they found.
In December last year, a survey by a university in Denmark, suggested fathers should watch what they eat before having children.
Scientists studied the lifestyle of dads-to-be and found that the food and drink consumed before conceiving could determine the future health of children.
Men are advised to change unhealthy working conditions before having a child, with research suggesting that diet and exercise could also affect the quality of sperm.
For more information on mainting a healthy diet: www.nhs.uk