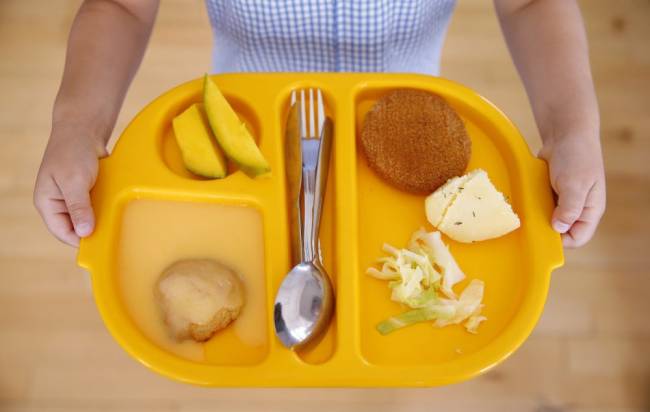 Sandwiches, crisps, fruit and a chocolate bar? Nothing wrong with that for a packed lunch some parents would say. It is quite possibly something that we all probably had for our lunch when we were back at school.
The other option is school dinners. These, according to government guidelines, should could consist of high quality meat, fish and at least two portions of fruit and vegetables.
So, which is better?
A new survey by the National Farmers Union, has found that parents want to see more British food served up in schools and more lessons on food and farming.
The YouGov poll of over 1,100 parents found that 76 per cent agreed that food should be sourced from Britain wherever possible.
The survey also found that 87 per cent parents believe that at least half of the ingredients in British school meals should be procured from British farms.
How important is it as a parent for your children to be taught about where food comes from and how it is produced?
NFU Deputy President Minette Batters said: "It's great that many parents are as passionate as me about the origin of school meals and their children being able to access a nutritious meal at lunchtime."
She added: "Parents clearly want to see the information of where the food comes from, and that it is British."
The results of the survey have been released at the start of National School Meals Week.
The NFU says it will continue to play their part in ensuring schools source more British food.