Parents are being warned to keep their children away from naked flames this Halloween especially if they are wearing fancy dress.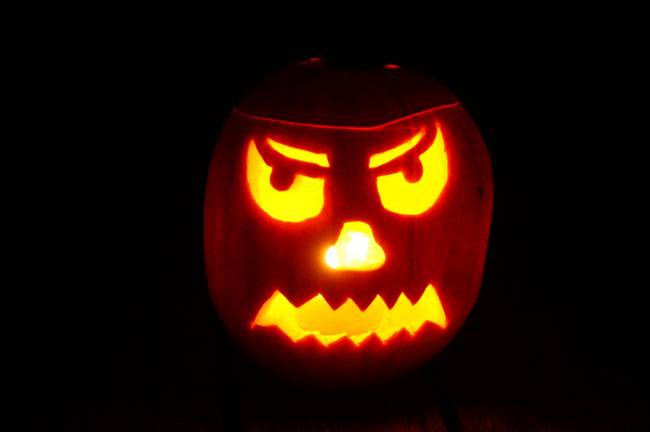 This Halloween fire experts are reminding parents to check any costumes they buy comply with safety regulations.
Currently they have to meet a safety standard that states if they catch fire, the flames must not spread faster than 30mm per second.
This is to ensure there is time to remove the costume or put out the flames before a child is seriously injured.
Last month TV presenter Claudia Winkleman welcomed a move by Trading Standards to conduct flammability tests on children's costumes.
It follows an incident in 2014 in which her daughter Matilda was badly burned.
The 8-year-old's Halloween fancy dress costume, which consisted of a hat, cape, striped tights and flowing skirt, bought from a supermarket, was ignited by a flame.
It burned so fiercely that a neighbour suffered second degree burns while putting out the fire with his bare hands.
In September, Government ministers announced plans to carry out spot checks on fancy dress outfits to prevent a repeat of such incidents.
Firefighters across the country are also encouraging people to consider alternatives to candles.
Trading Standards recommends that parents buy costumes from reputable retailers only and look out for the CE safety mark and instructions.
This mark indicates to Governmental officials that it may be legally placed on the market.
As the festive season gets underway, many mums and dads will also be buying Christmas outfits and toys for their children.
Jerry Burnie, toy safety advisor from the British Toy and Hobby Association said: "All toys on the UK market are required to comply with the relevant flammability requirements.
"Toy manufacturers use materials that comply with the strict rules and carry out the necessary tests to demonstrate compliance".
For advice on staying safe this Halloween visit: www.kidshealth.org