Parents have been urged to set a social media 'switch-off' time for their children, after a study found a link between a lack of sleep and depression.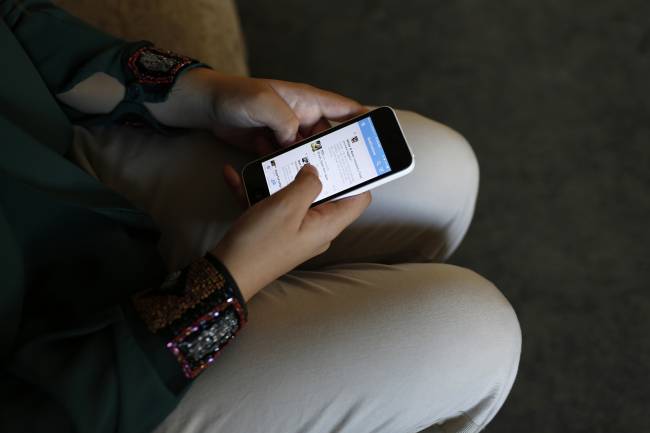 The study, presented at the British Psychological Society conference in Manchester yesterday, found that pressure to be available online around the clock can lead to depression and anxiety in teenagers.
Dr Heather Cleland Woods of the University of Glasgow said: "Adolescence can be a period of increased vulnerability for the onset of depression and anxiety, and poor sleep quality may contribute to this."
She says it's important to understand how social media use relates to these issues, pinpointing night-time use in particular as a possible contributing factor:
"While overall social media use impacts on sleep quality, those who log on at night appear to be particularly affected. This may be mostly true of individuals who are highly emotionally invested".
The researchers recommend setting a cut-off time for social media usage, banning online activities a few hours before bedtime.
The findings appear to back up previous findings in this area. In 2011, American researchers warned that children are at risk on social media "because of their limited capacity for self-regulation and susceptibility to peer pressure."
The article, published by the American Academy for Paediatrics, claimed that "parents often lack a basic understanding that kids' online lives are an extension of their offline lives."
The latest advice comes just one week after the Government published its own guide for parents concerned about the language used by children online.
ParentInfo's dictionary of commonly used web terms includes abbreviations like ASL (Age, Sex, Location), P999 (Parents in room), CD9 (Parents around) and GNOC (Get naked on cam).
According to the results of an Ofcom survey, 1 in 5 parents admit that they don't know enough about how they can help prepare their children for the risks of the online world.
Launching the online advice service, Education Secretary Nicky Morgan said: "The internet is an incredibly powerful tool, which is changing the way our children learn and stay in touch. But we must also make sure we do everything we can to help them stay safe online."