Children who spend hours staring at smartphone screens are at risk of causing serious damage to their necks and spine, a leading Australian chiropractor has warned.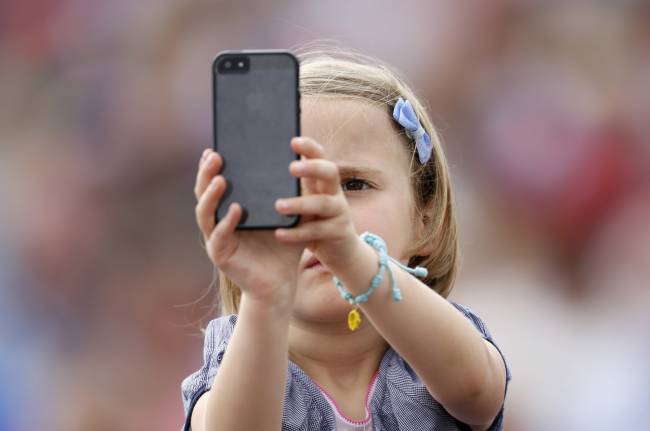 Spinal specialist Dr James Carter says he's seen the number of patients presenting with so-called 'text neck' double over the past year.
Dr Carter warned that poor posture caused by smartphone addiction is turning youngsters into hunchbacks.
He told Australian newspapers that many young patients come into his practice with other symptoms like headaches, but that text neck is often the cause.
Around four in ten children aged 5-15 now own a smartphone, while seven in ten have access to a tablet computer at home, according to Ofcom figures.
Smartphone ownership jumps at the age of 13, from 41% for 12 year olds to 67% for 13 year olds.
American researchers last year warned about the long-term dangers of straining the neck while looking at a screen.
A study published in Surgical Technology International found that smartphone use causes the average adult to put 700 to 1400 hours of excess stresses on the cervical spine every year, while the figure for children is potentially much higher.
According to the study "the weight seen by the spine dramatically increases when flexing the head forward at varying degrees."
"Loss of the natural curve of the cervical spine leads to incrementally increased stresses about the cervical spine. These stresses may lead to early wear, tear, degeneration, and possibly surgeries."
The NHS recommends some simple exercises to avoid and combat the effects of text neck and alleviate muscle tension.
Children are also advised not to use laptops, tablets or smartphones while lying down.
You can read the full advice here: http://www.nhs.uk/Livewell/Backpain/Pages/back-pain-and-common-posture-mistakes.aspx