Parents claimed the draconian approach was reminiscent of the Gestapo.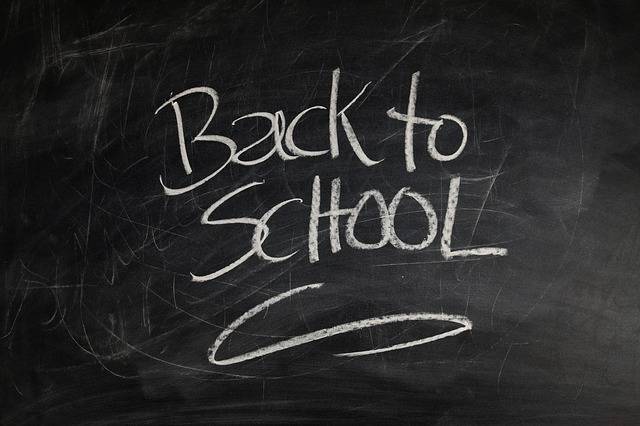 A headteacher at a school in Kent sent home 50 pupils for wearing the wrong uniform on their first day back at school.
A police spokesman said: 'At 11.03am police received a report of a disturbance at an educational establishment in George V Avenue, Margate. Officers attended and no offences have been disclosed.' The Head Matthew Tate said ''the police were driving past and stopped because there was a group of children around the front. They dropped in to help us encourage parents to go home and get the uniform sorted.''
One girl was reportedly left with bleeding feet after being forced to remove her socks, while another was turned away for wearing trainers which they said were to prevent hip pain after being involved in an accident.
Parents said new headmaster Matthew Tate was "trying to make a statement" through his zero-tolerance approach on his first day.
Sharon King, whose 11-year-old son William was sent home for wearing trainers because of joint pain, said: "The issue isn't the uniform, because I totally agree with it. The problem is that he handled it like a Gestapo."
The new headteacher stressed that the school had written to parents in July informing them of the new rules, and that the tough stance would lead to better behaviour and better grades and help the school to be "amazing" and ensure pupils have the "best possible education".
''A small minority of parents were not happy but we have had emails and phone calls from other parents to express their support and they said this is a good thing, that it is good to set standards and they want the best for the children '' he said.
Some parents, however, did jump to the defence of the policy today. Paul Imms wrote on Facebook: 'Good on the head. People moaning because they don't want to follow rules.' Meanwhile, Stephen Groom wrote: 'Good!!! Proper uniform should be enforced!!!!'
But one parent, who did not want to be named, criticised the way it was handled, saying: 'I think this has been handled badly especially the head teacher being so strict with the children.
''I saw a lady having to help some young children and take them home. They were sent away from the gate without a phone call.''
The executive head of the Coastal Academies Trust, Paul Luxmoore, said: "Hartsdown has previously been viewed in the community as a scruffy school. Matthew is right to ensure that changes and he has my full support.''