Health and safety fears have led a school in Devon to ban its pupils from doing handstands and cartwheels.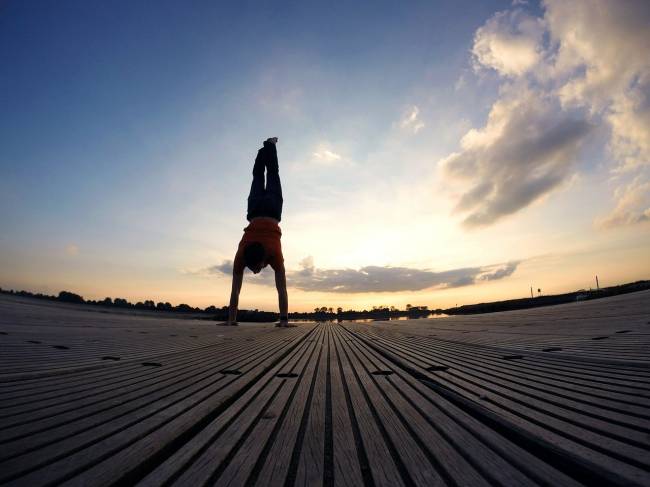 Children at Old Priory Junior Academy in Plympton were stopped from carrying out all "gymnastic activities" two weeks ago.
It is understood the school, which teaches over 250 students, made the decision to ban the moves stating they were "beyond the children's capabilities."
Some parents think the precautions will prevent youngsters from being able to play freely.
Alison Russell, whose child goes to the school, said it was "ridiculous" and "silly".
Another parent, Lewis Harvey, said: "It's health and safety gone mad. Kids should be able to do what they want in the playground as long as they don't hurt anyone else."
Sarah Evans, whose two children are 10 and eight said that it is "officially the world gone mad."
She said: "Bumps and scrapes are all part of the rough and tumble of being a child."
The school is said to have had a number of children suffer minor wrist and back injuries as a result of doing handstands and cartwheels and reportedly had one parent contact them with concerns.
Interim head teacher Emma Hermon-Wright said: "Through PE lessons pupils are carefully taught to develop movements of their bodies in safe, controlled and supported ways.
"At playtime our children were not performing these in such a way and pupils were attempting gymnastic movements beyond their capability and resulting in injuries.
"This action was carefully considered in order to safeguard pupils of Old Priory, which is the most important thing to us."
Ms Hermon-Wright went on to say that staff at the school are working out a way of allowing pupils to take part in gymnastic activities under staff supervision.
In April, public health doctors said a Government drive to boost participation in rugby in schools is risking children getting seriously hurt.
A report found the sport to be "too dangerous" with many of the injuries occurring when players collide at speed.
Researchers cited studies suggesting 12 per cent of children and teenagers who play the game sustain an injury severe enough to be side-lined for seven days.
But, the Rugby Football Union says it has taken steps to make the sport safer.