A new survey has revealed more than half of 10- and 11-year-old's in England say they feel nervous about their upcoming Sats tests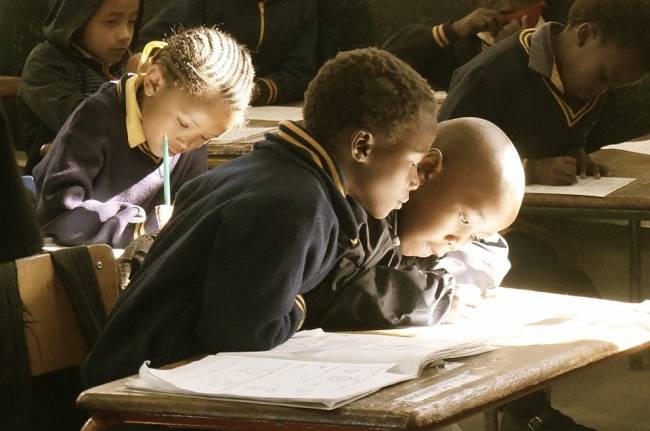 Almost 90% of 10- and 11-year-old pupils in England feel pressure to do well in tests, a survey has found.
A poll for BBC Newsround revealed that more than half (59%) of the youngsters surveyed said they felt some pressure to do well while (28%) felt "a lot of pressure".
ComRes researchers interviewed 750 primary school pupils who will be taking Key Stage Two Sats tests this week.
Around 10% said they hated taking exams.
Children described their mood as nervous, worried, stressed and sad in the run up to the tests:
59% said they were nervous
39%, worried
27%, stressed
17%, sad and moody
16% said it affected their sleep
This was not the case across the board; almost half (48%) did say that they did not mind taking the tests, with a further a 14% saying they enjoyed them.
The 10- and 11-year-old pupils also said they felt confident, excited and happy about tests:
confident – 21%
excited – 13%
and happy – 11%
Of the children surveyed 32% said they worried more about schoolwork when they had tests coming up and 25% said they found it hard to concentrate.
The Department for Education told Newsround: "We are clear that these tests should not be stressful and we know that good schools manage them appropriately."
The spokesman said that tests at the end of primary school "help teachers understand how pupils are doing and identify where additional support is needed, as well as helping us make sure schools are doing well.
"They are a key part of making sure young people master the skills they need to reach their potential and succeed in life.
"As a Government we recently asked young people what we could do to help them support their friends better. More than 1,700 young people gave their views and we will be investing £1.5 million in peer support based on what they have told us.
"We have also worked with NHS England to trial a scheme to establish single points of contact for schools to make mental health support more joined up and readily available when it's needed."
Do you think children are put under strain by tests? Let us know in the comment section below.