The Duke of Cambridge has defended himself against critics who believe he does not fulfil enough royal duties, saying that he is focusing on being a father and an air ambulance pilot until the time is right
The prince's commitment to royal duty has been questioned in recent months with some newspapers referring to him as "workshy William".
Prince William told BBC royal correspondent Nicholas Witchell: "I take duty very seriously. I take my responsibilities very seriously. But it's about finding your own way at the right time and if you're not careful duty can weigh you down at a very early age.
"I think you have got to develop into the duty role."
The second-in-line to the throne also paid tribute to his the Queen's sense of duty and her role in his life.
"I think the Queen's duty and her service, her tolerance, her commitment to others – I think that's all been incredibly important to me and it's been a real guiding example of just what a good monarch could be.
"And it's been incredibly insightful for me growing up, watching her leadership in that role".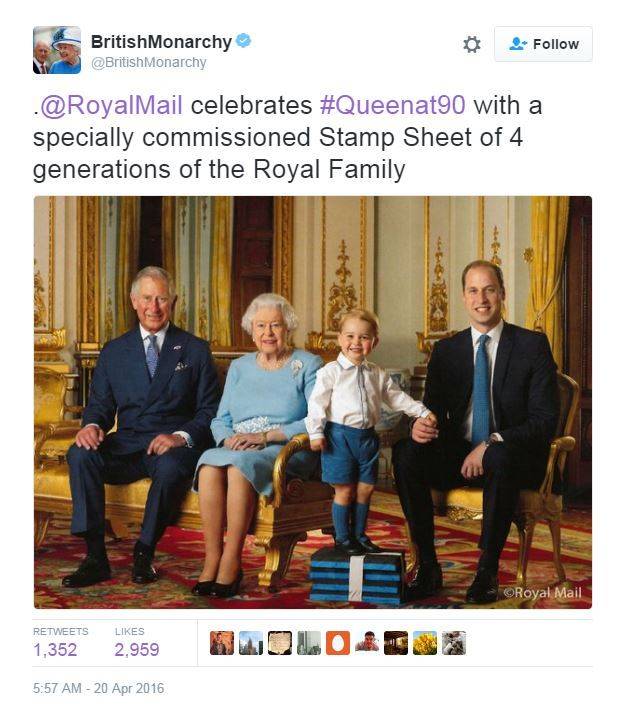 A picture of the Queen, the Prince of Wales, Prince William and Prince George has been released for use on stamps to mark the monarch's birthday.
The Queen turns 90 on Thursday – one of many milestones in her record breaking reign.
She is already Britain's longest reigning monarch, but on her birthday on April 21, she becomes the country's first nonagenarian sovereign.
The Royal Mail series will be the first time two-year-old Prince George features on a postage stamp.