Prince William has spoken fondly of his children, describing them as two very different characters.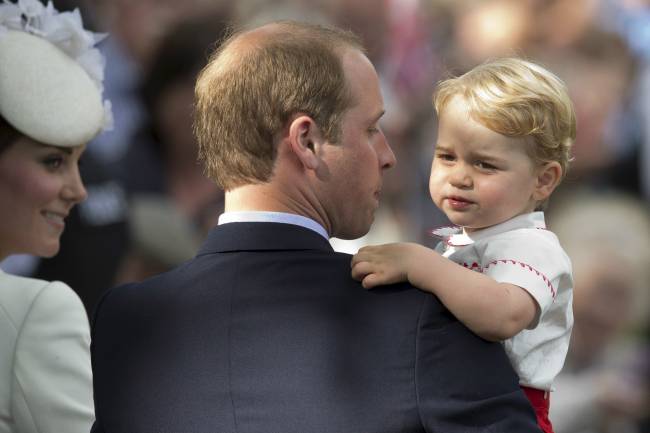 The Duke of Cambridge said his kids were "delightful", adding that Prince George is "lively", while 5-month-old Princess Charlotte is already "lady-like".
He made the comments while opening a new archive centre at St John's College, Cambridge, where completed a 12-week agricultural course last year.
The new state-of-the-art facility will house some of the college's most historically important and precious archives.
The college's master, Professor Christopher Dobson, presented William with a children's book called Fitz and Will – the Cambridge Cats, which the Duke promised to read to his young family.
Prof Dobson said: "It was good to welcome him back to the college. We have fond memories of his time here and he was one of the easiest guests we ever had."
The Prince later spoke at a dinner marking the 21st anniversary of the Child Bereavement UK, where he praised the "enormous, positive difference" that its workers and volunteers make.
CBUK supports parents who have lost children as well as offering help to a child if they experience bereavement themselves.
Prince William told attendees his mother would have been "immensely proud" of the organisation. Diana, Princess of Wales was a keen supporter of the charity when it launched in 1994.
He said: "What my mother recognised back then – and what I understand now – is that grief is the most painful experience that any child or parent can endure."
Praising the work of the charity, he continued: "CBUK works with military families, with the wrecked families of suicide victims, with little children whose lives have been torn apart by the inexplicable death of a parent.
"And yet amid all this misery, CBUK – and I don't know how they do this – brings warmth, comfort, a guiding hand, a way through, even colour and joyfulness, and a renewed opportunity for love as a family reknits itself after tragedy."
Singer Gary Barlow, whose daughter Poppy was stillborn, performed at the celebration dinner.
The Take That singer said: "Dawn and I have always felt our own personal bereavement was too painful and private to talk or comment on publicly.
"Instead I will sing joyous music in support of Child Bereavement UK to say thank you for all the help it has given us and many other families."