We've all heard of overprotective dads, but how far would you go to ward off any attention your daughter may get?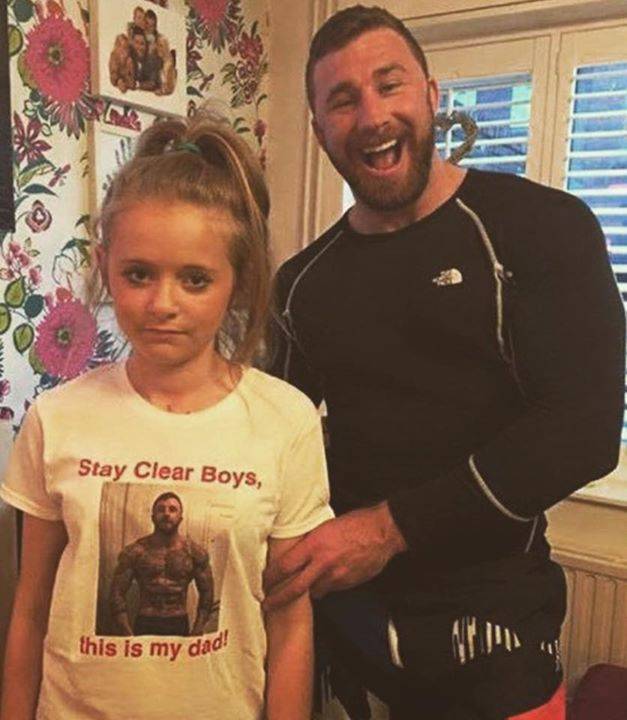 One father has devised a creative way to keep the boys away from his little girl.
Kit Dale made a T-shirt with a picture of his muscly torso on and the words 'Stay Clear Boys, this is my dad!'
And he actually made his daughter wear it.
The two-time World Pro Brazilian Jiu-Jitsu champion from Melbourne, Australia, shared the image to his Facebook page on Sunday, writing: 'Hahahaha smart dad.'
It has since been liked by more than 370,000 Facebook users and shared more than 45,000 times.
This isn't the only protective father story we have seen in recent days.
Another dad from Knoxville, Tennessee, came up with a unique way to make sure he can always keep an eye on his daughter.
Chris Early follows his eight-year-old daughter with a drone hovering above her head.
He says he uses it to make sure she gets to school safely and it helps put his mind at rest.
Most overprotective parents are just looking to prevent their children from harm, pain and unhappiness.
It is important to encourage your children to explore, conquer, and master new activities as this helps them to build confidence and to learn about their surroundings.
As hard as it can be to watch your children grow up they must be allowed to make their own mistakes and learn how to come back from bad experiences with your support.