Rolling Stones rocker Ronnie Wood has become a father again at the age of 68.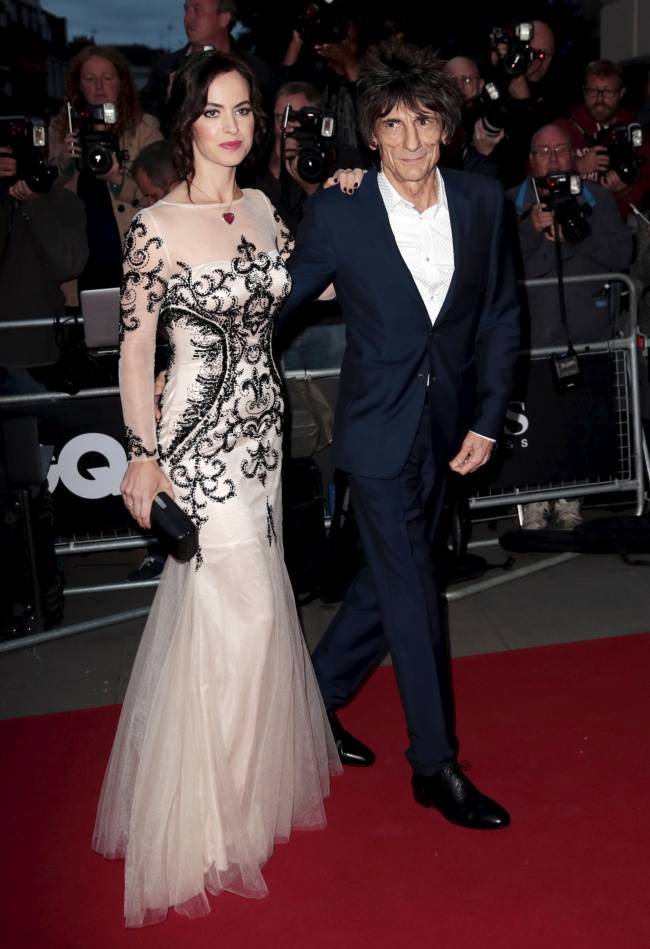 The star and his wife Sally, 38, announced the births of their twin daughters on Monday evening.
A statement released by the couple said: "Ronnie & Sally Wood are delighted to announce the birth of their twins Gracie Jane (6lb) & Alice Rose (5.7lb)."
The 68-year-old whose eldest son is 39, is already a grandfather of ten and the two new arrivals take his number of children up to six.
Last week he took to Twitter to say how he was looking forward to meeting the new additions to his family.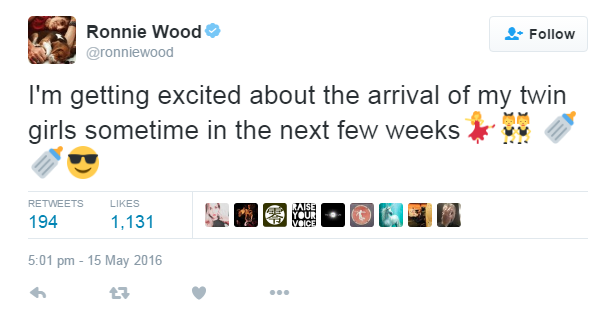 And Wood is not the only older celeb dad out there – it seems that it is become rather common for older male celebs to carry on producing heirs for as long as they can.
Rod Stewart and Clint Eastwood were both 66 when their partners' gave birth to their kids, Paul McCartney was 61 and US Presidential candidate Donald Trump was 60 when his wife Melania gave birth to his fifth child.
It doesn't even seem to be a new phenomenon either as back in 1962, a 73-year-old Charlie Chaplin fathered a son.
Older fathers have said that having time to have kids when you want them rather than when you are pushed into has worked better for them as they get to enjoy quality time as a family.
Unlike women, whos reproductive abilities start to wane when they're as young as 35, men can scientifically continue for as long as they like!
But it's not necessarily that simple, as studies have shown that you may be up to five times more likely to have a baby with Down's syndrome after 40 than you were before 30 – even though this risk is still extremely low.
And if these celeb dads are anything to go by, you can carry on having kids for as long as you're able.
So what do you think? How old is too old?