Football superstar Cristiano Ronaldo has said he will never publicly reveal who his son's biological mother is.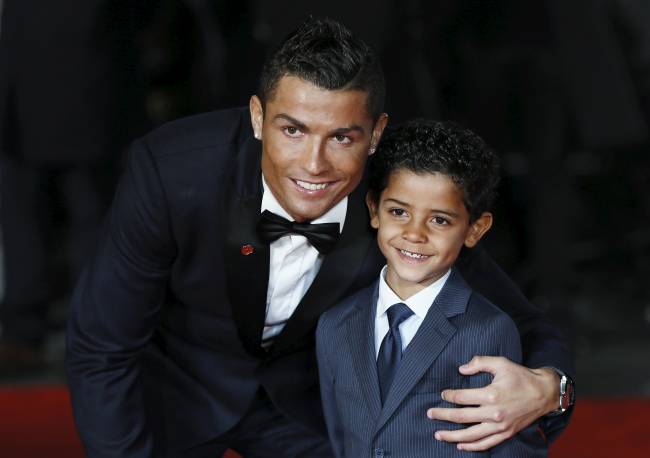 In 2010, the Real Madrid star announced that he had become a father and would have "exclusive guardianship, as agreed with the baby's mother, who preferred to keep her identity confidential".
The 30-year-old dad has never said any more about the child's mum.
Speaking recently to chat show host Jonathan Ross he said he would tell his five-year-old son the truth when he is older: "I am sure he is going to understand 100%.
"I'm going to say when I feel that the time is right. When he is 10, 11, 12? I don't know, let's see.
"When he grows up, I am always going to tell him the truth he deserves, because he is my son. But I am not going to say because people want me to say."
The Portuguese star said his son Cristiano Ronaldo Jr also has the support of his grandmother adding: " Listen, some points in life it's private and people have to respect the privacy of other people."
Ronaldo came to England to play for Manchester United at the age of 18.
Earlier this week, the father and son duo walked the red carpet in London's Leicester Square for the film premiere of Ronaldo's documentary.
Five-year-old Cristiano Jr was dressed just like his dad, with the only difference being his suit was a lighter shade and featured pin stripes.
In the documentary, called Ronaldo there are touching scenes where the doting father is playing with his son in their Madrid home and doing the normal morning school run.
The footballer regularly uploads pictures of them both playing together on his social media pages.
Like Ronaldo, many parents find it stressful talking to children about their background or informing them that they are adopted.
It is important to try to always be a positive role model and make sure you are prepared to answer any questions that might come up.
For advice visit: www.familylives.org.uk