Rolling Stone Ronnie Wood has announced he is to be a father again.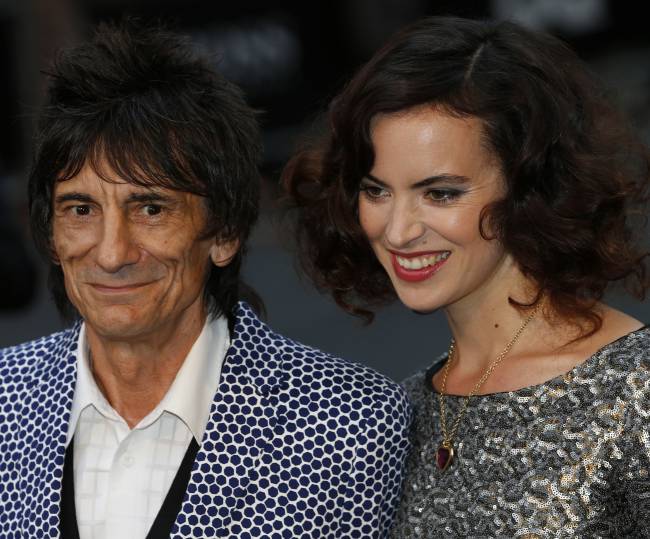 The 68-year-old rock star is said to be thrilled at the news his wife, 37-year-old Sally Humphries, is pregnant.
A spokesperson for the band said: "Sally and Ronnie Wood are delighted to announce that they are expecting twins in June 2016.
"Needless to say, they are thrilled and overjoyed with the wonderful news."
The twins will be the couple's first children together after they married in December 2012.
Ronnie Wood already has four children from previous relationships and nine grandchildren.
The guitarist became a father for the first time to his eldest son Jessie when he was just 29.
TV legend Des O'Connor was dubbed 'selfish' when he became a dad again at the age of 73.
He laughed off the suggestion at the time and couldn't be happier with his life as an older father, claiming it "keeps him young".
He says his young son Adam is a fantastic motivator for him to keep fit and healthy.
According to official statistics the standardised mean age of all fathers at the birth of their child has increased by nearly two years over the last two decades from 31 years in 1993 to 32 in 2013.
The mean age of mothers increased by a similar amount over the same period, from 27 in 1993 to 30 in 2013.
Being an older father means that keeping in shape is a priority.
Recent research by the London School of Economics found a brisk walk is better for keeping weight off than going to the gym.
Men over 50 who took part in the survey and regularly walked for more than 30 minutes were found to weigh less than those who took part in vigorous activities.
Currently, 32 million adults in the UK are overweight, about 60 per cent of the adult population, of whom 12.5 million are obese.