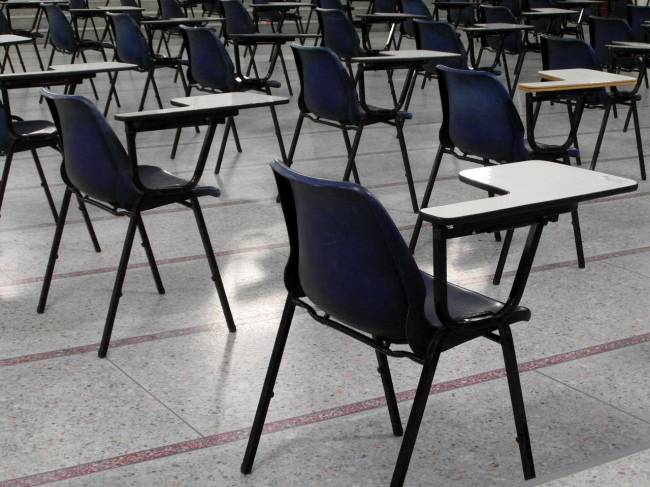 Following concerns about how tough SATs are for primary school children, a group of MPs have said they will undergo a major review.
The Commons Education Committee will take a broad look at the tests, taken by pupils at the end of Key Stage One and Key Stage Two.
This year's Key Stage 2 tests in reading, writing and maths, formerly known as SATs, were made tougher by the Government in a bid to raise standards among Year Six pupils.
Parents and teachers have voiced their anger at SATs, saying they are so hard that children have been reduced to tears.
The tests are said to be so rigorous that some schools have even threatened to boycott the exams.
Almost half of pupils in England failed to meet tough new standards in reading, writing and maths, with huge discrepancies between different areas of the country.
The Chairman of the Education Committee, Neil Carmichael, said the new tests were "arguably the biggest reforms in primary assessment since external assessment was introduced 25 years ago".
He added that last year's results "point to unresolved issues in the way we prepare our children for secondary school and help them reach their potential".
Mr Carmichael said: "As a committee we will want to examine how children are assessed, how well the SATs are being delivered, and what steps the Government should take in the future to make sure our education system delivers for all children."
Professor Jo-Anne Baird from the University of Oxford is going to advise the committee. She has previously called primary assessments "very important to pupils, parents and teachers".
She said: "Whilst there were problems last year with the security of a test and the content of the grammar assessments, as the boycotts showed, there are broader questions about the suitability of the primary assessments."
Neil Leitch, chief executive of the Pre-school Learning Alliance, said: "We warmly welcome this inquiry and hope that it will prompt government to rethink its approach to primary assessment.
"Over recent years, primary education policy in England has become increasingly focused on testing as a way of measuring and ranking schools, with too little regard to whether it actually benefits children's learning and development."
He added: "Although plans to introduce a reception baseline assessment have been scrapped, the Government has been clear that it is still looking for an alternative replacement, and so it's vital that there is clarity on what the purpose of this would be and what it would look like in practice at the earliest possible stage.
"We strongly believe that any assessment introduced at the start of primary school should be observational, broad-based, and promote a holistic and well-rounded approach to learning, and we look forward to the committee exploring this in more detail during the inquiry."