A new report has highlighted the benefits of "Kung Fu punctuation".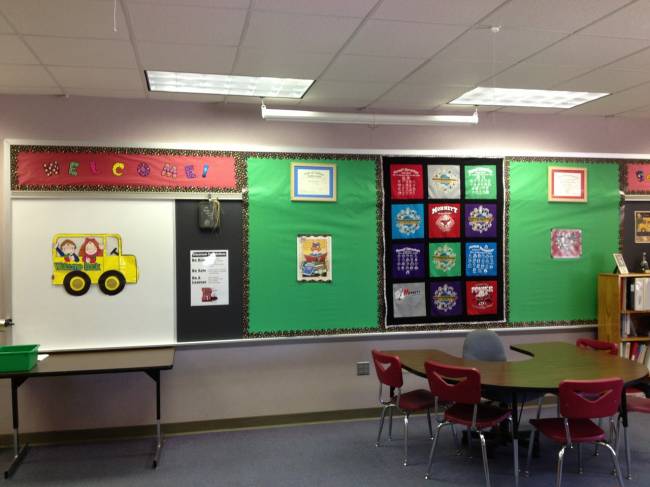 Staff at Montpelier Primary School in Ealing in west London have been using "engaging" methods to keep children "active" in lessons.
The learning format sees them use abrupt hand movements to signify where an exclamation mark or full stop should go rather than simply raising their hands.
The school's headteacher has said the measures have led to improvements in pupils' behaviour.
It comes as a new report suggests that primary schools across the UK should be testing the fitness of pupils in the same way they do with subjects like maths and English.
Campaign group ukactive has said that the country is facing a "ticking time bomb" of health problems as younger people lack the exercise they need.
It found that only half of seven-year-olds meet the guidelines of carrying out 60 minutes a day.
At the moment schools in England aim to provide two hours of PE or sport a week for pupils aged five to 16.
Chair of ukactive and Paralympian Baroness Tanni Grey-Thompson has said that is not enough: "We should aim higher and demand more.
"The focus should be on ensuring that children are given all the necessary support possible in order to achieve the 60 minutes of daily activity recommended in the Chief Medical Officer's guidelines."
The report outlined recommendations for schools such as adopting a "whole day" approach to physical activity by ingraining it into the entire day.
The campaign group is calling for the Government to extend the National Child Measurement Programme (NCMP), which is recognised internationally as a world-class source of public health intelligence.
It looks at the weight and height of children in reception class (aged 4 to 5 years) and year 6 (aged 10 to 11 years) – assessing overweight children and obese levels within primary schools.
Report authors believe there are many misconceptions that need addressing, such as a slim child does not automatically mean a healthy child.
A Government spokesman said: "Tackling obesity is a major priority for this Government, which is why as part of our plan for education, we want to continue to encourage children to enjoy sports – both in lessons and after school."
Medical research shows that children who achieve a healthy weight tend to be fitter, healthier, better able to learn, and more self-confident.
According to MEND, young people are increasingly suffering from serious illnesses and conditions related to obesity.
These can include asthma, type 2 diabetes, fatty liver, gallstones and high blood pressure.
Obesity is responsible for 9,000 premature deaths each year in England, and threatens to reduce life expectancy by an average of nine years.