Mums and dads at a school in Devon have been warned to watch their language at the school gates.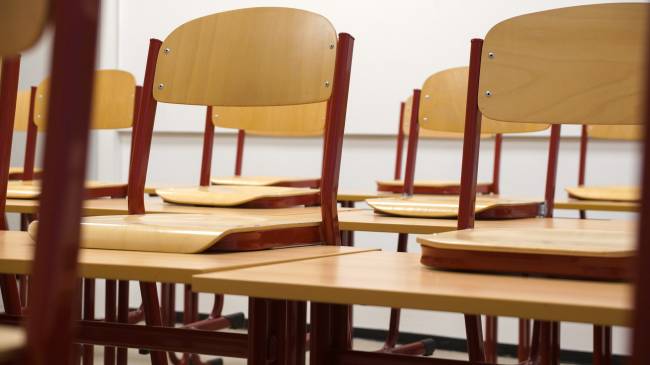 Potty-mouthed parents have been addressed by the local council in the latest newsletter from Heathcoat Primary School, in Tiverton.
It comes after the issue of bad language being used in the school playground was raised between staff.
It read: "We have sadly noticed that some adults have been swearing on the school grounds.
"We know that children get upset when they hear these kinds of words and can copy them."
The note from the council concluded with an appeal for parents to be more careful about the language they use when they are visiting the school and in front of pupils.
The letter is the latest in a string of messages from schools to remind parents of the need to raise standards and set a better example to young pupils.
Last week a school in Greater Manchester sent home a strongly-worded letter after receiving 'concerning reports' that cannabis was being used by parents in the school grounds.
Deputy head Deborah Binns of St John's Primary in Radcliffe reminded mums and dads that they needed to 'set a good example' for their children and that smoking drugs was a 'serious safeguarding concern'.
The letter also informed parents that the 'relevant authorities' had been told and that they were likely to start patrolling the area to keep a 'close eye' on the situation.
Last year, a Plymouth school banned girls from wearing skirts because too many were wearing them too short.
Plymstock School wrote to parents saying that all girls would have to wear dark grey trousers.
The letter said that while the girls might leave home with their skirts at a decent length, by the time they got to class they had often been rolled up.