Trying to teach children the value of money can often be tricky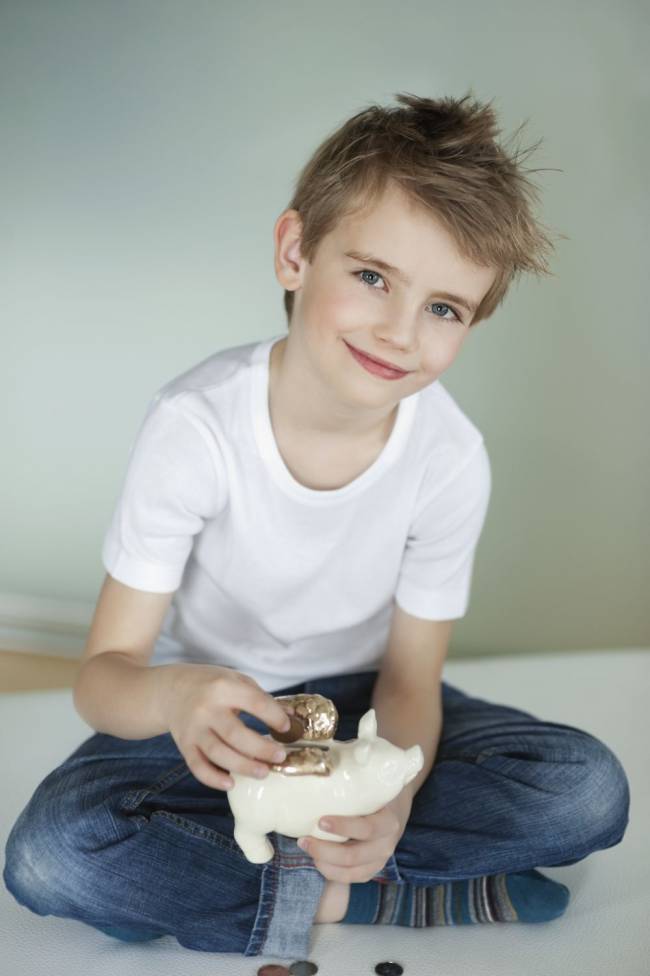 Some believe that making kids earn their allowance can help teach them saving skills.
Dragon's Den star Sarah Willingham says that she thinks by getting children to do jobs to learn how to make the best decisions when offered credit in later life.
The businesswoman said: "All we can ever do is give our children the tools to be able to make educated decisions. And what scares me is that we're not giving them the tools to make those educated decisions.
"It looks like free money, that's the problem. By encouraging kids at a really young age to earn that money, not just handing it out, and to save for things is a great place to start, because often that conversation is child-led."
It comes as a recent survey found that parents rank celebrities higher than teachers when it comes to influence on children's attitudes and behaviours towards money.
While 68% of mums and dads ranked themselves as having a big influence, 14% opted for celebrities, and just 10% opted for teachers.
The findings by credit checking company Experian revealed that 10 to 14-year-olds were the most likely to have to do chores for their cash.
Fifteen to 18-year-olds were the least likely to have to do so.
It also showed that 86% of those with children aged between five and nine who give pocket money said their children do not always do something to get it.
More than half who give cash do so every week, forking out on average £8.07.
This is up almost £2 on the finding of an annual survey of pocket money which found parents were handing over an average of £6.20 a week.
The survey by Halifax bank, which has carried out the research since 1987, asked more than 1,000 children to reveal their allowances each year by
Those between eight and 15, said they had to complete household chores in order to earn their allowances.
Making it on to the list of common tasks for kidsto do are bedroom tidying, washing up and doing their homework.
According to the study, pocket money peaked in 2006 just ahead of the credit crunch when mums and dads doled out £8.37 a week.