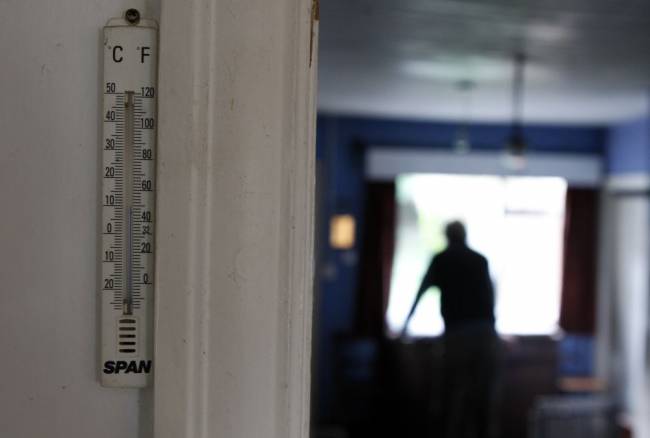 Turn the lights off, turn down the heating, put another jumper on, shut the doors. Short sentences familiar to you?
According to a survey, almost six in 10 consumers have already cut back or are planning to ration their heating this winter, to reduce the amount they spend on bills.
A recent poll by uSwitch.com has found that 57 per cent of people in 15 million homes across the UK plan to cut back on their heating, with many opting to do this for long periods of time.
Despite this, households are putting their health at risk.
The study also found that 36 per cent of those who did reduce their heating last year said it affected their health and well-being.
Potentially something that not all dads would sacrifice for their families if they did not have to.
It seems many who are hard-pressed are making tough decisions in order to cope with the rising costs of bills as they wait for energy companies to pass on steady drops in wholesale prices.
In the UK, the average home is set to spend £1,265 on energy over the course of this year.
That is a £53 rise on last year and a massive £271 more than three years ago.
A hit on purse strings for those who are already finding it tough enough in the current economic climate.
Meanwhile, a report by the Institute for Fiscal Studies has found that soaring prices for food and fuel over the past decade have had a bigger impact on struggling families who spend more of their budgets on staple goods.
Today, the Treasury Chief Secretary Danny Alexander, is expected to call for petrol prices to fall like a 'stone' not a 'feather', in a bid to tackle the sharp rise and slow fall we see so often at the pumps.
Mr Alexander wants an assurance from fuel companies and distributors that they are doing all they can to pass on the price cuts to motorists.
It comes as oil has fallen from about $115 (£72) per barrel in June to about $82 per barrel, a decline of about a quarter.
In comparison, petrol prices in the UK have come down from a high of about 131.7 pence per litre in the summer to 124.22 pence.
For diesel the drop is from 136.37 pence per litre to 128.58 pence.
His call has been welcomed by motoring organisations the AA and the RAC.