The presents are unwrapped, the turkey is in the oven and the children are online.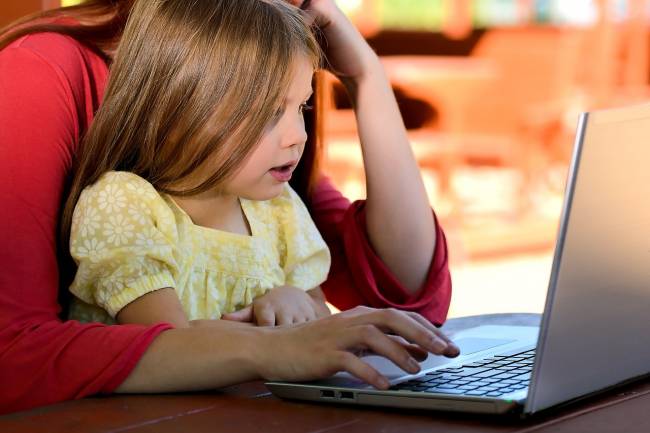 According to research youngsters will spend more time browsing the internet and chatting to friends on Christmas Day than they will talking to their own family.
More than a third are expected to be immersed in social media, meaning very little time will be spent with the rest of the family.
Internet Matters, an organisation which helps parents keep their children safe online, polled more than 1,000 parents and found that many will set no time limit for internet use, with a tablet being the most popular gift this year.
A majority of mums and dads say their children will use the internet for up to two hours during the day, with some saying their kids will be online for more than five hours.
The survey highlighted concerns about internet safety and the approach parents take when talking to their children about the issue.
It found younger mums and dads, aged under 30, are less likely to discuss internet safety with their children, with nearly 30 per cent never talking about it.
Those aged over 50 were more likely to have a conversation about 'sexting', violent content, grooming and cyberbullying.
Carolyn Bunting from Internet Matters said: "As part of our campaign this Christmas, we are encouraging parents to make sure any devices they have bought their children for Christmas are set up safely before they are opened on Christmas morning.
"This will mean unboxing it, charging it up, setting the parental controls and also making sure safety filters are on the relevant apps, search engines and on your home broadband.
"We have step-by-step advice on how to do this on our website."
Researchers also found that during the festive period only six per cent of youngsters will lose themselves in a good book.
According to official figures 98 per cent of the UK population have a digital TV in their home, with 86 per cent using a mobile phone on a daily basis.
Health experts warn that watching TV or using a mobile device before bedtime is bad for sleep, with those who use a computer in the hour before going to bed typically getting less than five hours sleep a night.