Celebrity chef Jamie Oliver's latest campaign to educate children about food now has the support of more than a million people, as well as a few famous faces…
A number of pop stars joined in a jam session with him in a music video to inspire people to cook healthy meals.
The video shows Oliver working on a song and then rapping about the problem of obesity and malnourishment before other celebrities got involved.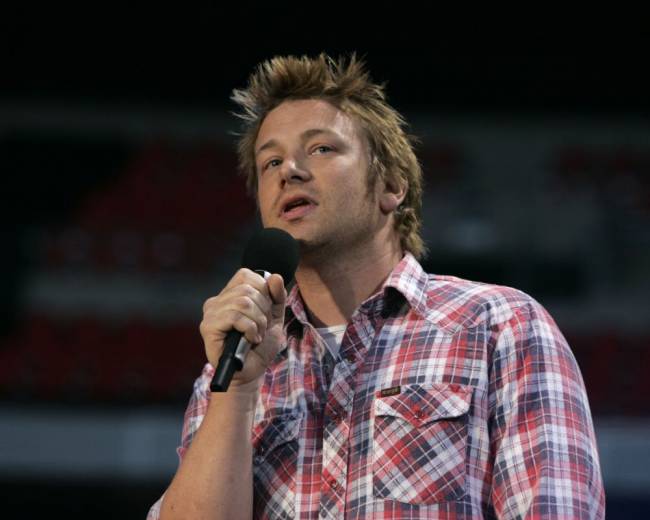 They include Ed Sheeran, Sir Paul McCartney, Professor Green, Hugh Jackman and Alesha Dixon.
He said: "Ed just came in to do a little bit of filming for me, to support Food Revolution Day.
"I start telling him a few things, writing a few things down, and then he only went and wrote an anthem."
Earlier this month, figures published by the National Child Measurement Programme revealed a 10-year-old weighed 24 stone.
The morbidly obese boy was one of 312 children to tip the scales at more than 16 stone.
The statistics also revealed three five-year-olds who weighed in at more than nine stone.
Oliver said: "We're currently facing a global obesity epidemic, with 42 million children under the age of five either overweight or obese across the world.
"The bottom line is the next generation will live shorter lives than their parents if nothing is done to rectify these alarming stats.
"It's essential that we arm future generations with the life skills they urgently need in order to lead healthier, happier, more productive lives.
"I passionately believe this is every child's human right and I hope you agree."
Oliver hopes his online petition for supporters to back his campaign to put food education on the curriculum will force all G20 governments to take action.
He's also published the music video on his Facebook page.