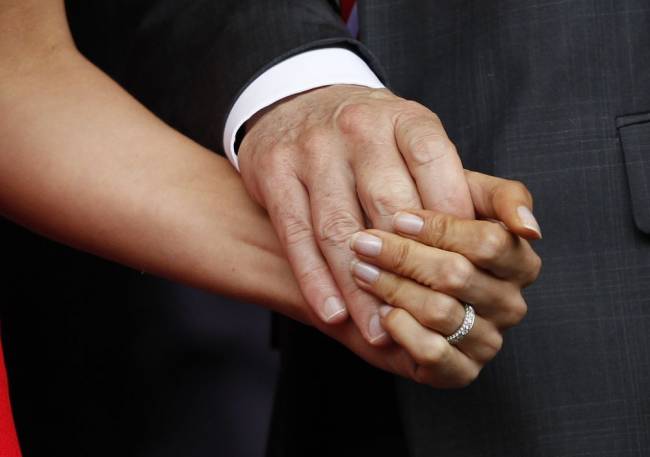 Has your child ever said "dad stop shouting"?
Something all parents never want their child to say and it's also something nobody plans for.
But does that mean it is right to raise your voice and to argue when your children have gone to bed or when they are out of sight?
A new study by scientists in Zurich and New York has found that children are unaffected by their parents' fighting, as long as the atmosphere in the home is mostly happy and loving.
BUT does that simply mean it is right to argue in front of children?
Father of one Ashley said: "I don't agree with the findings of this report. For a start, I believe that children are affected by any fighting they hear, regardless of whether it is raised voices or squabbling".
He added: "I think that children pick up on the mood in a room so if there is a tense atmosphere then the child knows something is not right and may believe it to be something they have done. Essentially, if they are babies they are in the process of learning about their environment and do you want them to grow up in a 'heated' environment? Furthermore if they are older toddlers/children they will start to know about whether mummy or daddy is happy or upset vocally and facially."
The survey, of over 400 families found that children also do not mind being criticised. The Swiss scientists study found that children were largely immune to criticism from their parents, as long as positive comments outnumbered the negatives by a ratio of two to one.
Parenting experts have theorised that persistent criticism to children from their parents can breed resentment and defiance, as well as undermining a child's initiative, self-confidence and sense of purpose.
Here are a few pointers for dads to think about when they find themselves in a tough situation:
* Where are you arguing or passing comment?
* Are you badmouthing a specific person in front of your child?
* Think of ways to resolve the argument
* Explain to your children why you were having that particular heated discussion
Scientists found that children can cope with parental conflict if behaviour is mostly supportive. Therefore your actions after a child has witnessed the argument are essential to making sure the environment they are in is comfortable, safe and loving.
So, if you really can't help arguing with your wife in front of your whole family, hopefully these pointers will help you to explain to your children the reasons behind the arguments.