Youngsters with better social and emotional skills are more likely to do well in life, a study has revealed.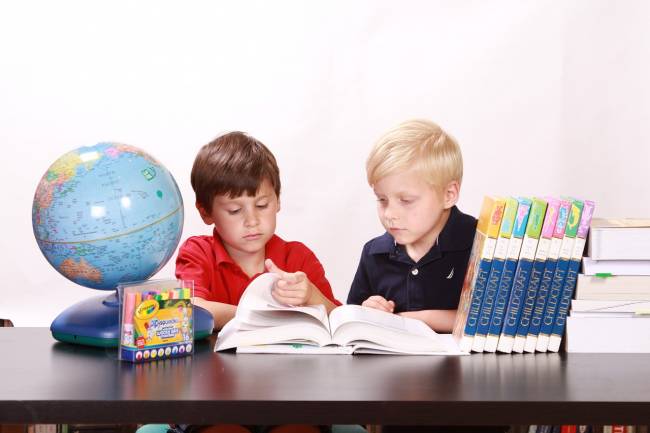 Researchers found that children deemed to demonstrate good social skills at nursery-school age are more likely to go on to study at university or have a successful job.
Around 1,000 nursery school-aged pupils were assessed by teachers on eight criteria, using a five-point scale, looking at how each interacted socially with others.
Author Professor Damon Jones of Penn State University said: "This research by itself doesn't prove that higher social competence can lead to better outcomes later on.
"But when combined with other research, it is clear that helping children develop these skills increases their chances of success in school, work and life."
Children were given a ranking for statements including "is helpful to others", "shares materials" and "resolves peer problems on own".
The progress of the youngsters was tracked into their mid-20s, when researchers assessed how they were performing in five areas: education and employment, public assistance, criminal activity, substance abuse and mental health.
They found that children who were helpful and shared in nursery were more likely to have graduated college and have a full-time job at age 25.
Those who had problems resolving conflicts, sharing, cooperating and listening were less likely to have finished school and university.
It also found they were more likely to have substance abuse problems and run-ins with the law.
The results showed that for every one-point decrease in the child's score, he or she had a 67 per cent higher chance of having been arrested and an 82 per cent higher chance of being in or on a waiting list for public housing at age 25.
The study, published in the American Journal of Public Health, took into account factors such as poverty, race and having teenage parents.
This comes as a smaller study has looked into the effect of reading stories to children.
Researchers in the US studied the brains of a small group of 3- to 5-year-olds using MRI scanners, whilst they were being read to.
They found that reading aloud to your child from a young age increased brain activity in areas linked to mental imagery and understanding narrative.
Experts claim both are key to the development of language and literacy.