Parents are being warned that children are almost twice as likely to trespass on the railway in summer than winter.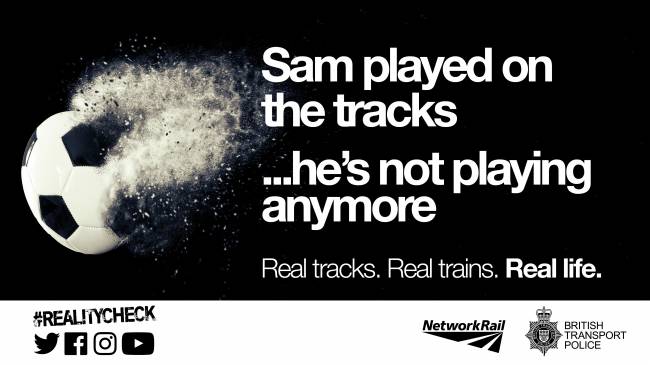 Longer evenings, as well as the summer holidays spell danger for Britain's youth according to alarming new figures from Network Rail
Last year there were 600 reported railway trespassings in August, compared to less than 300 in December.
And over the past 10 years, almost 170 young people have lost their lives because of this.
Around half of those killed were under the age of 25.
Tom Crosby received a 25,000-volt electric shock while 'playing' on the railway when he was just 14 years old. He now works with Network Rail to warn children about the dangers of playing on the tracks.
"I always just thought playing on the tracks was a bit of fun," he said.
"I never thought it would leave me with nerve damage and visible scars from skin grafts that I'll have for the rest of my life.
"I was burnt from head to toe and the doctors told my mum that there was only a 25% chance I'd make it through the night."
In response to the seasonal surge in incidents, officers from British Transport Police are stepping up patrols across the country.
Chief Superintendent Paul Brogden said: "The last thing our officers want to do is knock on someone's door to tell a parent their child has been killed or seriously injured as a result of trespassing.
"We're doing all we can to keep youngsters safe. We're also putting posters and signs to deter people from endangering their lives by going on the lines. However, we cover 10,000 miles of track and we cannot tackle this issue alone.
"That is why we are urging parents and young people to heed this warning. It's not a game: they are real tracks, with real trains and real life consequences."
Network Rail is also holding 'summer of safety' events across the country to help teach children and parents about the dangers of the railway.
To find out how to keep your children safe on the railway this summer click here.