It may come as a surprise but a poll suggests we should be encouraging children to get on their smartphones in the classroom, and not trying to get them to switch their tech off.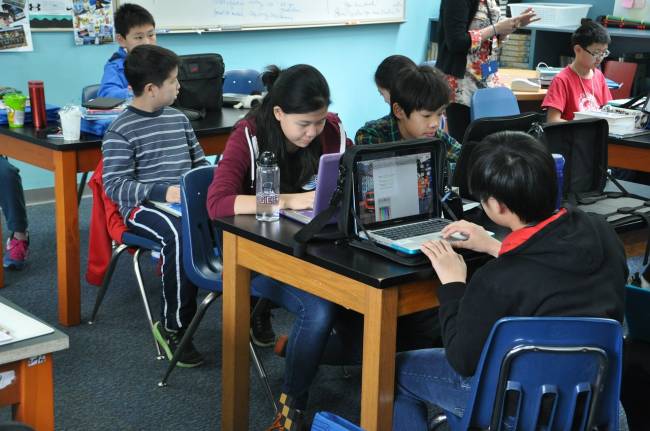 According to a survey by Virgin Media Business, many teachers think that it can actually have a significant effect on results.
A quarter of those interviewed by YouGov believe that it could mean pupils achieving at least one grade higher in tests.
It's part of a growing trend in schools with more than a third of teachers now using laptops, interactive whiteboards and other technology in every single lesson.
Some 29% go further by allowing pupils to use their own smartphones or tablets during the school day, as long as it is for learning purposes.
More than a third of teachers surveyed felt that a move to embrace technology in the classroom helped to unlock creativity in their pupils.
Some teaching staff think that parents should not feel left out, with one in seven backing the possible use of Skype and other forms of video-conferencing for parents' evenings.
Peter Kelly, managing director of Virgin Media Business, said: "Generation Tech reveals how technology and digital learning is proving an ever-more important part of our education system.
"Not only does tech support teachers and improves their ability to teach, but it also unlocks pupils' creativity and ultimately improves grades."
All this may very well shock many parents who feel that they currently have to drag their children off electronic devices to get them to concentrate on their homework.
It also comes in sharp contrast to the policy at London Acorn School, which has put in place a very strict "no tech" policy.
Not only are children forbidden from using technology in the classroom, but the ban also extends to the home, where those under 12 even find themselves without television.