A new study suggests a man's testosterone can indicate the type of father he will be.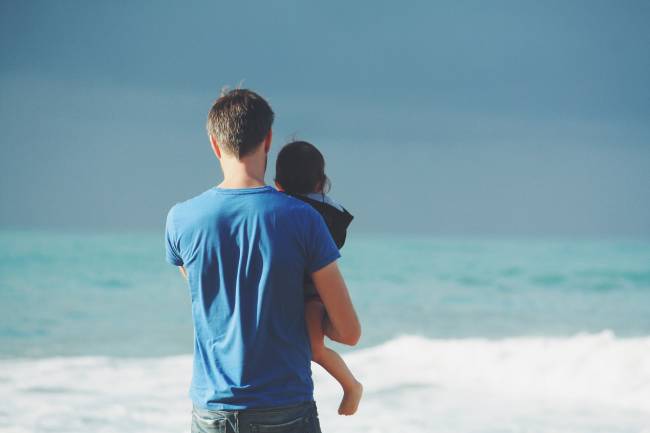 Research in the US has found that when dads see their babies in distress, it lowers their levels.
In contrast, the scientists said that most fathers' hormones remained steady when teaching their babies a simple task.
Dr Brenda Volling, study author said: "We are just beginning to understand the complex relations between men's hormones and fathering."
The research also indicated dads behaved differently based on their infant's gender, with girl babies receiving gentler nurturing than boys.
During the study, doctors collected hormone tests, via saliva samples, from the participants during times of interaction with their children.
The father-infant groups took part in a videotaped activity in which the child was separated from the father for a short period and then later reunited.
They found that if dads interpreted their baby crying as a means of communicating distress, they experienced a decline in testosterone.
Alternatively, those who interpreted the cries as aggravating, resulting in them being unable to comfort their child, saw a rise in levels.
The experts said that each different reaction was facilitated if a nursing or negative response was given to the baby.
Patty Kuo, the study's co-author said: "A better trigger assessment is their own baby crying.
"For parents, infant cries are strong stimuli and can often elicit multiple types of emotional responses, including empathy, annoyance or aggravation."
Last year a study found that a nurturing father only has a positive influence on a child's development if they spend enough time together.
Research carried out in Norway claimed that children with fathers who had spent a lot of time at home with their child during the first year, showed less signs of disruptive behaviour at the age of two.
In April this year, new rules on shared parental leave were introduced, allowing families to be more flexible when it comes to deciding who will bring up their children in the very early stages.