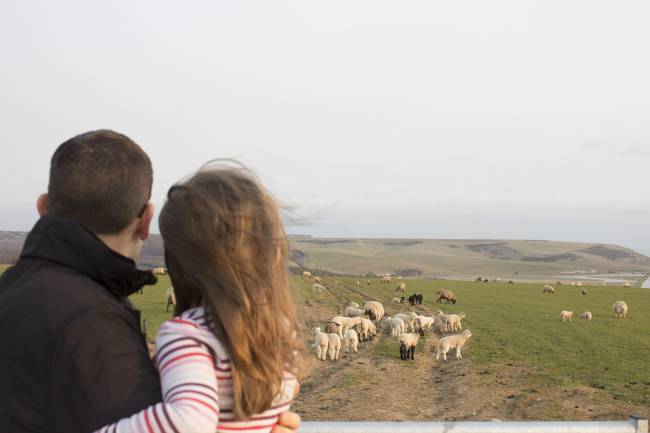 A new study has found a sharp geological divide in girls' prospects
Inner cities have been found to be the worst places for girls to live in the United Kingdom whilst the South East performed the best.
The study by the charity Plan International UK looked at factors including child poverty, educational attainment and teenage pregnancy rates, and found a stark geographical divide for girls' prospects.
The top ten worst places to live were found to be:
Middlesbrough
Blackpool
Manchester
Nottingham
Liverpool
Knowsley, Merseyside
Hastings, East Sussex
Kingston upon Hull, East Riding of Yorkshire
Salford, Greater Manchester
Sandwell, West Midlands
As well as looking at data and statistics from local authorities, the researchers also spoke to 103 girls as part of the study.
Many of those interviewed said they faced sexual harassment and online bullying, sometimes on a daily basis.
Lucy Russell, UK girls' rights campaigner for Plan and co-author of the report, said: "We heard very strongly from girls that they were facing harassment every day, that meant they were facing harassment in schools, they were getting name-calling, unwanted sexual touching, groping.
"They also told us that they don't feel safe online and that they are scared when they walk to and from school."
The best places for girls to live were:
Waverley, Surrey
Rushcliffe, Nottinghamshire
Chiltern, Buckinghamshire
Mole Valley, Surrey
Epsom and Ewe, Surrey
Rutland, East Midlands
Elmbridge, Surrey
Wokingham, Berkshire
St Albans, Hertfordshire
East Hertfordshire
But the authors of the report stressed that girls across the UK are being "failed" and urged the Government to take "urgent action".
Russell added: "Our conclusion is that despite being one of the most developed countries on earth, there are too many girls in the UK who aren't enjoying their rights."
Plan is calling for a girls committees to be set up, mandatory sex and relationship education and greater cross-departmental government working to address the problems raised in the report.
A Government spokesman said: 'We are committed to building a country that works for everyone – no girl should be held back in life just because of her gender or where she lives.'
The report comes just weeks after the Children's Society's annual report suggested UK girls are becoming more miserable.
It found that 14% of girls aged between 10 and 15-year-old are unhappy with their lives as a whole and 34% with their appearance, with researchers being told of girls feeling ugly or worthless.
The figures for England, Wales and Scotland for 2013-14 represent a sharp rise in unhappiness on five years before.
By contrast the study, which gathers data from 40,000 households across the UK, found that boys' sense of happiness remained stable.