Recent research has shown that children are now spending only half as much time playing outdoors as their parents' generation did.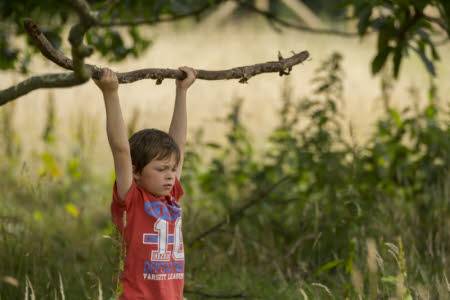 So if you're worried that your kids aren't getting enough time out in the fresh air then help is at hand – in the form of the simple stick.
A National Trust campaign launched this summer aims to help parents make their children more imaginative and creative and to establish a connection with nature.
And musician Raleigh Ritchie known for his Game of Thrones role as Grey Worm, has got on board with the campaign too.
"For some people, a stick is just a stick' said Raleigh, 'However, I want to encourage young people to see that actually the possibilities are endless. It can be a pen, a sword, a witch's broom…anything! That's what childhood should be about – getting outdoors and going on adventures, using your imagination."
Child Developmental Psychologist Dr. Sam Wass said 'Being outdoors, with space to run around, is something that benefits all children… they have to use their imagination and their own creativity much more they do when they are indoors, watching screen media. [These] are vital life skills that will help children stay attuned to nature and to the environment"
What's more if you want other ideas beside the stick too, then the National Trust also has a 'bucket-and-spade' list of their top 50 activities children should do before they turn eleven and three-quarters.
And now to make it easier for parents, there's a free app showing what activities you can do and then letting you and your little ones tick them off as you go.
There's also various events happening at National Trust properties around the UK.
So if you're worried about what to do over the long summer holiday, hopefully this will help you out!
https://www.nationaltrust.org.uk/news/the-humble-stick-revealed-as-the-must-have-toy-for-summer