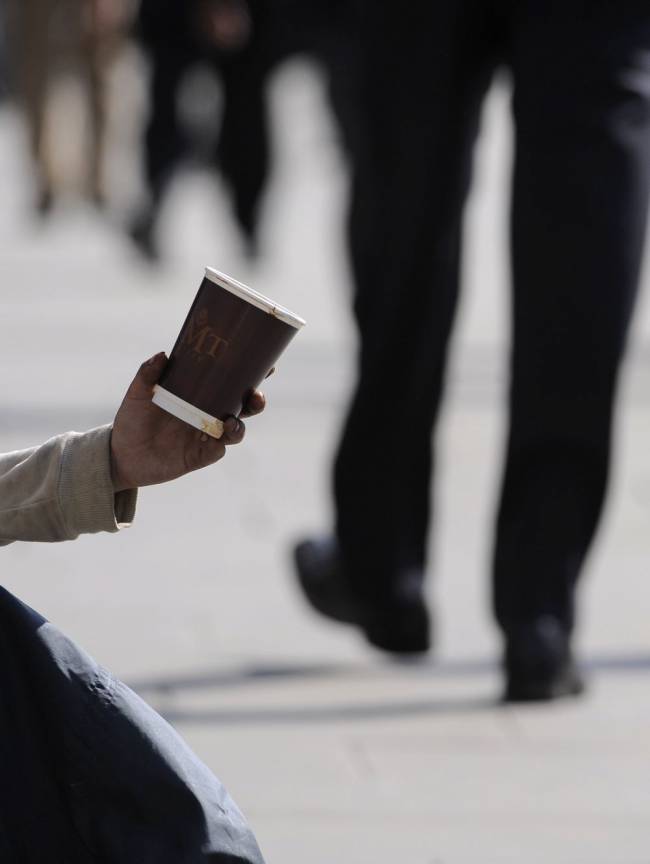 'Homelessness' is the grim prospect facing more than 90,000 children in Britain as we head towards the festive season, according to homeless charity Shelter.
It claims the number living in temporary accommodation in Britain is at a three-year high, with tens of thousands without a permanent place to live in England, Scotland and Wales.
Chief executive of Shelter, Campbell Robb, has described the figures as "heartbreaking".
Shockingly, the figure of 90,000 is the equivalent of three children per school.
The charity's investigation into childhood homelessness at Christmas highlighted the "severe emotional distress" facing some youngsters, including reports of depression, self-harming, panic attacks and bed wetting.
Parenthood can be extremely difficult at times and the pressures of homelessness can take its toll as Felicia from London explains.
"My son became depressed for the first time in his life and slept all day, and my daughter even started self-harming."
Felicia is currently living in temporary accommodation in Hounslow in west London. She was previously staying in a B&B, with her twokids aged 13 and 15:
"As a mother it was heart-breaking to see, but I felt so helpless because living in the B&B was our only option. Not only did we all have to share one room, it was impossible for either of them to go to school because we were placed so far away from where we used to live."
The research by Shelter also found that the number of homeless families living in bed and breakfast accommodation in England has almost doubled in just three years.
Chief executive of Shelter, Campbell Robb, said: "In the 21st century it cannot be right that homeless children are experiencing severe emotional distress, facing three hour round trips to school and having to eat their dinner on the floor."
The government says it has invested millions of pounds to help prevent children from being without a stable home environment.
Communities Minister Kris Hopkins said: "£500m has been made available to help the most vulnerable in society and have kept strong protections to guard families against the threat of homelessness."
He added: "This is to ensure we don't return to the bad old days when homelessness in England was nearly double what it is today."
Also, announced today is a rise in the "living wage".
It has been recalculated annually to reflect the rising cost of household necessities, it now stands at £7.85 an hour after being raised by 20p.
The government says that the voluntary rate has been adopted by more than 1,000 employers across the country, benefiting 35,000 workers.
However, campaigners claim that the figure no longer reflects the real cost of living.
For more information on homelessness visit: http://www.shelter.org.uk/