Letting your child, who is older than two, take an afternoon nap is not "beneficial" to them.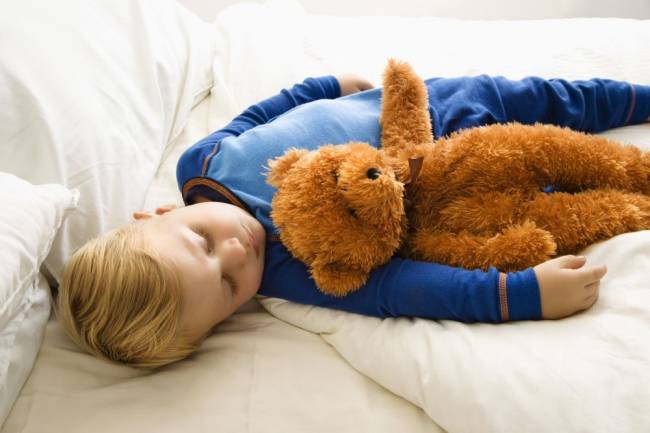 According to researchers in Australia, youngsters beyond the age of two are more likely to have problems sleeping through the night, if they are napping in the afternoon.
Scientists, pooled data from 26 studies and analysed the findings, which were published online in the journal Archives of Disease in Childhood.
They found evidence indicating that napping beyond the age of two increases the amount of time it takes for a child to fall asleep and shortens the overall amount of night-time sleep.
Early childhood is a particularly important period in sleep development and parents are often encouraged to let their toddlers take a daytime nap.
By the time a child is two-years-old, they should generally be getting most of their sleep at night.
Professor Karen Thorpe, of the School of Psychology and Counselling at Queensland University said: "During early childhood, sleep patterns affect the individual child and can also have a profound effect on family functioning and parent well-being.
"The impact of night sleep on children's development and health is increasingly documented.
"But to date there is not sufficient evidence to indicate the value of prolonging napping, whether at home or in childcare contexts, once sleep has consolidated into night."
Researchers, suggest that in pre-school children with sleep problems it may be worth parents looking at whether they take regular daytime naps.
Other relevant studies around the world were also analysed, including one which found that among children attending a nursery school where napping was optional, the onset of sleep was later on evenings following a nap compared with days no daytime sleep.